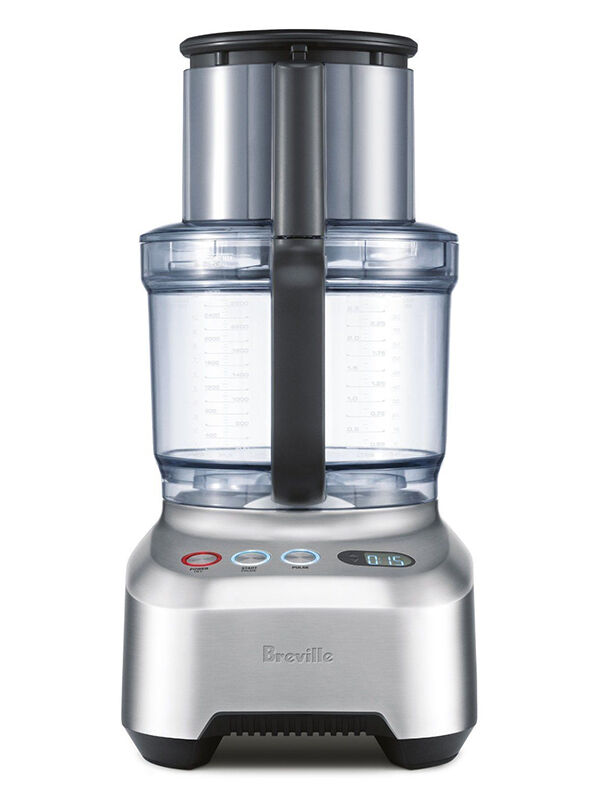 Not so long ago, the ability to enjoy high-quality, one found gourmet food only in expensive restaurants around the world. However, the technology of making great food possible in the average home enables many home cooks to prepare food like a chef. One such essential appliance for the aspiring home cook is a great food processor. Specifically, Breville manufactures some of the most regarded cooking equipment in the industry. From crafting smooth soups to building homemade sausages, knowing how to use a Breville food processor will maximise the experience of any home cook.
Properly Using a Breville Food Processor
All the various blades and attachments that come with a high end food processor can make them intimidating. To go even further, some of the sharp blades may even seem a little bit dangerous. There is nothing to fear, however. Modern food processors, like the line of Breville food processors, will not turn on unless the assembly is correct. However, this often provides quite the frustration to the uninitiated. And, while there are many different configurations for the food processor to take, there is a simple set of instructions that should assist in any setup.
Setup
The essential starting point for the proper use of a food processor is setting it up in the right location. Users should establish the motor base in a level and dry area to ensure the machine runs as intended. In addition, the power cord should reach the outlet without too much tension. Once the base is established, the plastic processing bowl should lock in, matching the graphic on the device. From here, the setup varies based on the desired accessory used. However, all should fit into the processing bowl without a problem. Next, the processing bowl lid should securely click to the top, again guided by a graphic on the lid and base. Lastly, insert the large food pusher properly for the appliance to operate. The machine is ready to turn on and start using.
Use
It can be quite a pleasant surprise to see all the various uses a high-quality food processor can perform. In fact, most Breville food processors include a plethora of attachments for use. Whether it is a quick way of chopping vegetables, making homemade baby food, grinding meat for homemade burger patties or sausages or blending up a silky smooth delicious soup, these appliances offer a seemingly endless variety of functions.
Cleanup and Maintenance
High end appliances need proper care to ensure that they will have a long life. To clean the motor base of a Breville food processor, unplug and wipe down with a warm wash cloth. Most of the accessories are dishwasher safe, including the processing bowl and lip, as well as the blades and discs. However, it is recommended that hand washing with warm soapy water be the method of use. Excessive exposure to the heat and detergents of dishwashers can reduce the life, particularly of the plastic pieces. Thankfully, if a piece gets damaged or lost, replacement parts and accessories can be easily obtained.
Examples of Included Accessories
Multiple accessories are often included with multi-use food processors and, often, there are opportunities to purchase more. It is these accessories which takes a food processor from a niche appliance to one of the must-haves for aspiring home cooks.
| Accessory | Uses |
| --- | --- |
| S processing blade | The standard blade for most Breville food processors, performs regular functions |
| Mini processing blade | Used for finer and more precise work than the standard blade, provides a smaller chop |
| Dough blade | Used for kneading dough |
| Adjustable slicing disc | Adjustable to provide various thicknesses of slices, used to slice fresh meat, such as chicken and turkey |
| French fry disc | Allows for easy creation of homemade French fries |
| Reversible shredder | Used for automated shredding and grating |
| Whisk disc | Providing a light and fluffy mixing capability, this accessory enables the food processor to properly make meringues |
These accessories, among others, make the food processor one of the most valuable additions to any kitchen.
How to Buy a Breville Food Processor on eBay
eBay connects consumers with a variety of trusted sellers for the products they need. Whether you are searching for a Breville food processor or considering another food processor, the sellers on eBay have what you need. Many sellers are also local, which help ensures that you get your items quickly. Or, on the other hand, if you are looking for replacement parts for your Breville food processor, a simple search for the missing part should get you what you need.