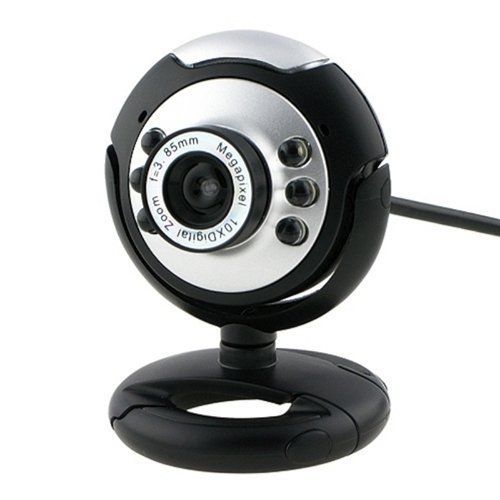 Modern laptops have a built-in camera that makes it easy to take snapshots, record videos, or do online video chatting. The specific methods for using a laptop camera vary from one product to the next, though there are some general guidelines that can help you get started. You should begin by determining whether your laptop has pre-installed software for the camera. From there, you need to locate and access the program. In addition, there are several applications available on the Internet that automatically activate your camera. Learn about the options available to begin using your laptop camera for business or personal applications.
Install Your Laptop's Webcam Software
Some laptops include a built-in camera but do not have the pre-installed software to run it. In these cases, you must install the software from an included disc or from the Internet. If there is a disc for the camera software, insert it into your laptop and follow the on-screen prompts. You may need to select the disc and open the files manually. If there is no disc for the webcam software, and you do not see directions about downloading a program, there is a good chance your laptop already has the program needed to run the webcam.
Locate the Webcam Program on Your Laptop
In some cases, the icon for your camera program is available from your desktop when you first start up the computer. However, it is not always this straightforward. In some cases, you may need to navigate your computer's menus to find it. On most PCs, you can find the webcam program by opening the Start menu and navigating to the All Programs list. From there, browse programs until you find the application. If you cannot find it, try searching all files on the laptop for the word " webcam", as most software programs have this word in their file name.
Use Alternate Applications to Run the Camera
Depending on how you want to use the laptop camera, you may not need to use the software program included with the computer at all. There are several other options available, including video chat programs and downloadable applications.
Video Chat and Instant Messaging Clients
Many popular video-chat services automatically turn on your camera when you use them. These programs, such as Yahoo Messenger and Skype, are available online. If you only plan to use your camera to talk with friends or co-workers online, this saves you the trouble of setting up your camera.
Other Applications
You can download a variety of other video and photo applications from the Internet. This can be especially useful for PCs, as the video program chosen by the manufacturer may not be easy to find or use. As with all applications, designers create camera programs specifically forWindows or Mac OS. However, some products are available in separate versions for each platform. Examples of available video applications include RealPlayer, QuickTime, and VLC Media Player.
Photo Booth
Mac laptops include a program called Photo Booth. The Photo Booth software comes pre-installed on Mac computers, and it is easy to set up and use the program right away. This application is located on the computer's dock when you first use the computer. If it is not there, you can find it in the Applications folder. Photo Booth automatically activates the camera on your Mac laptop and presents all the tools needed to take snapshots, videos, and other images. Another popular video application for Mac computers is iChat. Depending on the model of your laptop, Apple may have pre-installed this program at the factory. Otherwise, it is available for download.
Store Photos and Videos
Software programs and applications need a location to store the photos and videos you take with the laptop camera. In some cases, a program prompts you to choose a destination when you use the camera for the first time. If you change your mind, change the destination in the settings or preferences menus of the program.
How to Buy Laptops on eBay on eBay
A broad selection of new and usedlaptops is available from eBay sellers. Initiate your search with keywords or category links, and try using a combination of both methods to find specific items. In addition, the eBay Deals page allows you to browse listings for laptops with the best prices from top-rated sellers.
Laptop cameras allow you to capture images and video for a variety of applications. There are several ways to use the camera on your laptop, including accessing it through the computer's included software or using video chat services like Skype. You can also download applications from the Internet to help you create photos and videos. Consider all options to begin enjoying your laptop camera in any way you choose.