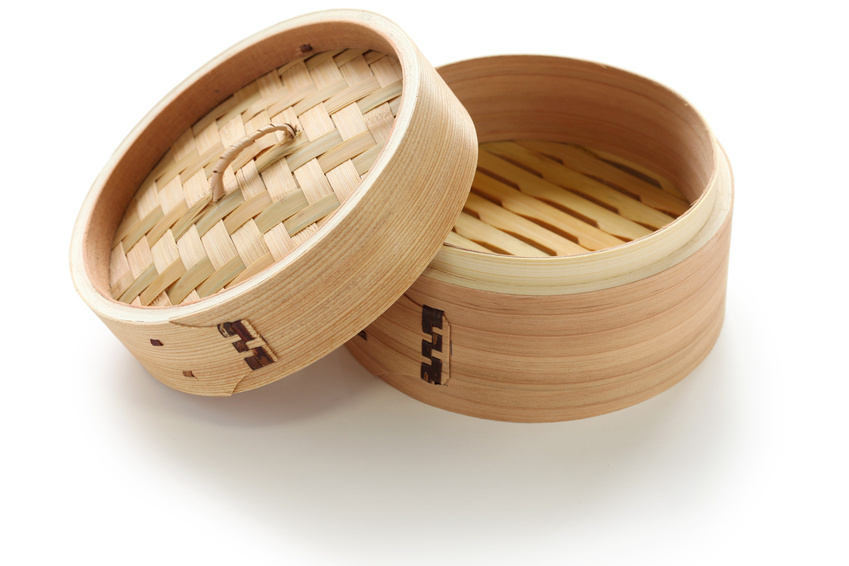 Steaming is a method of wet cooking that dates back to ancient times in China. It is still a popular and healthy way of preparing Asian cuisine and many other foods, like vegetables, rice, and frozen meals. An efficient way to steam food easily and affordable is with the use of a steamer basket. Cooks place this simple piece of kitchen equipment into a pot and it hangs over hot water. It features perforated sides, which allows steam to enter and cook food evenly without mess or waste.
Benefits of Using a Steamer Basket
Steaming food allows the flavours of a dish to develop in a healthy and vibrant way. Steaming is one of the healthiest ways to prepare various types of food, making it a very popular option. The benefits of using a steamer basket to cook with include:
No vital nutrients, such as vitamins, fibre, and minerals, are lost through the cooking process since food is not sitting directly in the boiling water
The natural flavours sear in during the steaming process
No unhealthy fats are necessary for steaming food
Steaming is ideal for delicate vegetables and meat, since it agitates food less than other cooking methods
How to Steam Food
After selecting a dish to steam, bring water to a boil in a stockpot. Place the steamer basket inside or on top of the pot, and then add the food that needs steamed. Place a lid over the steamer basket if necessary, and then steam the contents according to the recipe. Ensure that the food does not come into direct contact with the boiling water.
Types of Steamer Baskets
There are several varieties of steamer baskets to choose from, each with its own benefits. Overall, the type of basket a person chooses is simply a matter of personal preference.
Metal Steamer Baskets
Metal steamer baskets are generally the most affordable option. These easy-to-store steamer baskets are often made of aluminium or stainless steel and are hinged, unfolding from a central handle to fit the pot that it is used with. When not in use, a cook can fold up a metal steamer basket compactly for simple storage.
Bamboo Steamer Baskets
For something that is long lasting and better constructed, consider a bamboo steamer basket. This type of steamer is made of a strong bamboo material and is shallow and round. It works by sitting atop a boiling pan of water and allowing steam to make its way inside to cook the food in the basket.
Electric Steamers
Individuals looking for a way to steam foods without taking up room on the stove can opt for an electric steamer. Electricity powers this small kitchen appliance and features a plastic basket, or multiple baskets, that can steam food without the use of a stove.
Comparing Steamer Basket Models
No matter which type of steamer basket a person chooses, each comes with its own benefits and features.
Steamer Basket

Features

Norpro 175 Stainless Steel Vegetable Steamer

Collapsible for easy storage

Made of durable stainless steel

Trudeau Stainless Steel Vegetable Steamer

Long, extendible handle for safer steaming

Dishwasher safe for easy cleaning

Joyce Chen Bamboo Steamer Set

Can be used over a stockpot or inside of a wok

Multiple tiers for making several items at once

Norpro Deluxe 3-Piece Bamboo Steamer Set

Large size

Made of long-lasting bamboo

Viante Intellisteam Counter Top Food Steamer

Separate steaming compartments for multiple dishes

Digital controls

Rival Food Steamer

Instant steam

Built-in timer
When shopping for a steamer basket, comparing multiple models can make the decision making process easier.
How to Buy a Steamer Basket on eBay
On eBay, it is simple to find the perfect steamer basket for your cooking needs. Many reputable sellers offer a broad range of options to choose from. Simply visit the website and enter the type of steamer basket you are interested in into the search bar. A list populates with multiple steamer baskets to choose from, allowing you to make the right choice for you. Purchasing a steamer basket is a fantastic way to cook healthier meals for your entire family, whether for vegetable side dishes, or even main dishes like fish or duck.