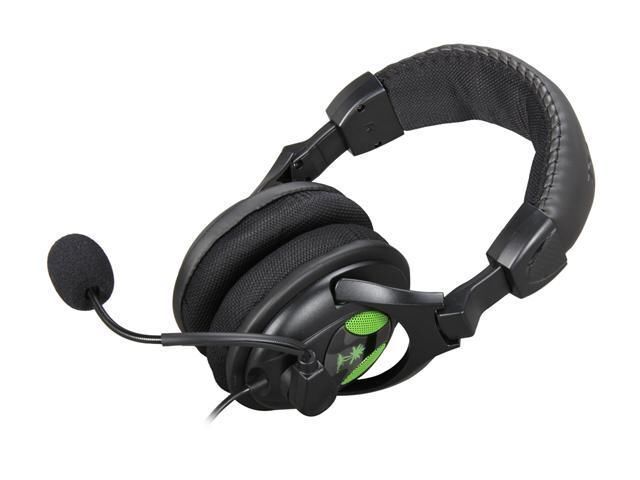 In order to get the full online video game experience, users typically use a headset to communicate with online opponents. A headset is also useful for games with voice commands. To get the full benefit from an Xbox headset, gamers need to know how to hook it up and how to use it. While Microsoft did not make the connection process complex, there are a few key steps to follow. After gamers hook their Xbox headset up properly, they are free to use it in a variety of ways. A headset is good for some friendly banter, or to organise a group. Whatever the use, gamers who completely understand how to use an Xbox headset enjoy a rich video game experience.
Components of an Xbox Headset
An Xbox headset contains multiple components. Each serves a unique purpose that contributes to the gamer's experience.
| | |
| --- | --- |
| Headset Component | Component Function |
| | Allows players to adjust the headset to create a custom fit to their head |
| Microphone | Sits in front of the gamer's mouth and picks up audio |
| | Blocks out background noise and wind to increase audio quality |
| Microphone On/Off Switch | Allows gamers to mute or activate the microphone |
| Audio Earpiece | Sits comfortably on the ear and delivers audio |
In the event that a piece experiences damage, replacement components are available. Simply remove the piece that no longer works, and install the new component.
How to Hook Up an Xbox Headset
Microsoft makes wired and wireless Xbox headsets. To connect a wireless headset, be sure it has a full charge. Next, make sure the Xbox and theXbox controller are on. Plug the wired headset ' s 2.5-mm pin into the middle of the controller. If it is an older model headset, there are two additional connectors on either side of the pin. Push it in and wait for a click. To connect a wireless headset, simultaneously hold the sync button on the controller and the sync button on the front of the game console. When the light on the wireless headset creates a solid circle around the one, you have connected it successfully.
There are a few different ways to check the functionality of the headset. First, make sure the on/off switch is in the "on" position. Next, check that the volume of the headset is at an audible level. Sometimes it is set too low. Last, press the home button to pull up the home screen. If there is a microphone or sound icon near the battery-life indicator, the headset is set up properly. Once this is the case, the headset is ready for a variety of uses.
Ways to Use an Xbox Headset
Headsets facilitate communication, but it is how a gamer communicates that matters. There are particular communication strategies that help players increase their chances for success.
Use the Headset for Friendly Banter
There is no better way to get an online opponent off their game than with a little trash talk. Keep it clean, but do not be afraid to trade a little friendly banter. Remind opponents about favourable past performances, and guarantee a continuation of success. Follow through on the promises, and it might agitate opponents enough to give you an edge.
Organise a Group
Headsets also allow you to communicate with teammates to work together. Online gameplay, particularly first-person shooters, often requires the coordination of a group. Inform all team members on the location of one another, as well as the location of opponents. The effective use the headset allows players to perform at their best. It also helps with team morale when a team is familiar with one another on a friendly level.
Commend an Opponent
In the rare event that an opponent succeeds, it is OK to use the headset to dish some love. Do not let it happen often, but gamers have to give props when due. Whether it is a simple "good game" or something more elaborate, gamers who recognise good play gain more respect than those who do not.
How to Buy an Xbox Headset on eBay
Whether you need a replacement headset, or an additional one to play with your friends, begin your search on eBay. Enter "Xbox headset" in the search field on any page. With the navigation links available, choose "new" or "used" to narrow your selection. You can also check the eBay Deals section, where you can find new specials added daily.
Once an Xbox headset is properly set up, it has a variety of uses. Gamers who understand the advantages of in-game communication see improvements in their results. To get the full gaming experience, and to improve your results, find an Xbox headset on the marketplace at eBay.