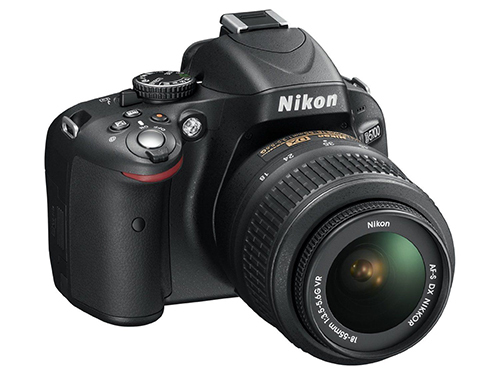 Nikon's D1500 is a powerful camera capable of full HD video and 16.2 MP photos. As versatile as the camera is, you may need some time to grow accustomed to its many features and options. Some of these automatically adjust an image to produce brighter colours or a heightened contrast, while others enable you to manually set shutter speed or flash intensity. Learning about the key features and modes of the Nikon D5100 can help you improve your photography practice and create eye-catching images.
Experiment with Effects
The Nikon D5100 contains seven effects built into the camera, and each offers a distinct visual style. You can select these by setting the mode dial to Effects and rotating the command dial to the one you want.
Colour Sketch
The colour sketch mode enhances the outlines of objects while altering their colour density. You can manually adjust how vivid colours are, as well as the thickness of outlines. Note that video playback in this mode appears as a series of sequential still shots.
High Key
High key uses overexposure to produce bright, intense images. This option is especially effective in outdoor settings.
Night Vision
The night-vision mode captures images that are normally too dark to record. Due to the low-light conditions needed for this setting, the night-vision mode records in black and white.
Selective Colour
Selective colour enables you to record a single colour in your shots while everything else appears black and white. You can manually choose the colour you want.
Miniature Effect
The camera's miniature effect causes distant objects to resemble scale miniatures. The camera creates this illusion by defocusing the edges of the camera while maintaining a clear focus point. This effect also causes video to play back in high speed.
Low Key
Low key is a counterpart to the high key effect. It produces underexposed images for a dark appearance with emphasised highlights.
Silhouette
Silhouette casts heavy shadows over the subjects of an image for a dramatic look. The effect is most useful in environments with a bright background.
Merge Exposures with HDR
Nikon built the D5100 with the ability to combine exposures. In HDR (high dynamic range) mode, the camera captures two images, one underexposed and the other overexposed, and then combines them to produce a broad range of tones. Use this function by entering the Shooting menu and selecting HDR.
Alter Colours and Tones with Picture Control
The Picture Control menu gives you access to six options. Each of these shifts the colours and tone of an image in its own way. Options include standard, neutral, vivid, monochrome, portrait, and landscape.
Picture Control Type

Function

A balanced setting suitable for everyday use

Neutral

Captures images with little processing

Suitable for photos that receive heavy alterations and processing after you take them

Vivid

Enhances primary colours for sharp, vibrant photos

Monochrome

Produces black-and-white or sepia photos

Filters and tones are adjustable

Portrait

Creates attractive textures and natural colours for a person's skin

Landscape

Enhances natural colours in outdoor environments

Suitable for cities and landscapes
When you select a Picture Control option, the camera presents you with a list of refinements, including sharpening, contrast, brightness, saturation, and hue. If you find a setting you like, save it for use withViewNX 2, the photo editing software included with the camera.
Use Advanced Exposure Modes
The Nikon D5100 also contains four advanced exposure modes. These enable you to adjust the f-stop and shutter speed to find the best depth of field and focus for your shots.
| | | |
| --- | --- | --- |
| Exposure Mode | Symbol | Description |
| | P | Enables you to select combinations of auto f-stop and shutter speeds |
| Aperture-Priority Auto | A | Camera selects a shutter speed that is appropriate with an f-stop you choose |
| Shutter-Priority Auto | S | Camera selects an f-stop that works well with the shutter speed you choose |
| Manual | M | Enables you to set both the f-stop and shutter speed |
In addition to the f-stop and shutter speed, the advanced exposure modes allow you to fine-tune other settings. These include the white balance and the intensity of the camera's flash, among others.
How to Buy the Nikon D5100 on eBay
You can shop for the Nikon D5100 innew and used condition on eBay. An easy way to begin your search is to enter keywords into the search field on any eBay page. This is especially useful for locating accessories for the camera. Furthermore, you can find free shipping and great prices on items by shopping on eBay Deals.
The Nikon D5100 provides plenty of opportunities to capture visually striking videos and images. Whether you choose to use some of the camera's effects or select a manual adjustment mode for f-stop and shutter speed, you can create attractive images for any application.