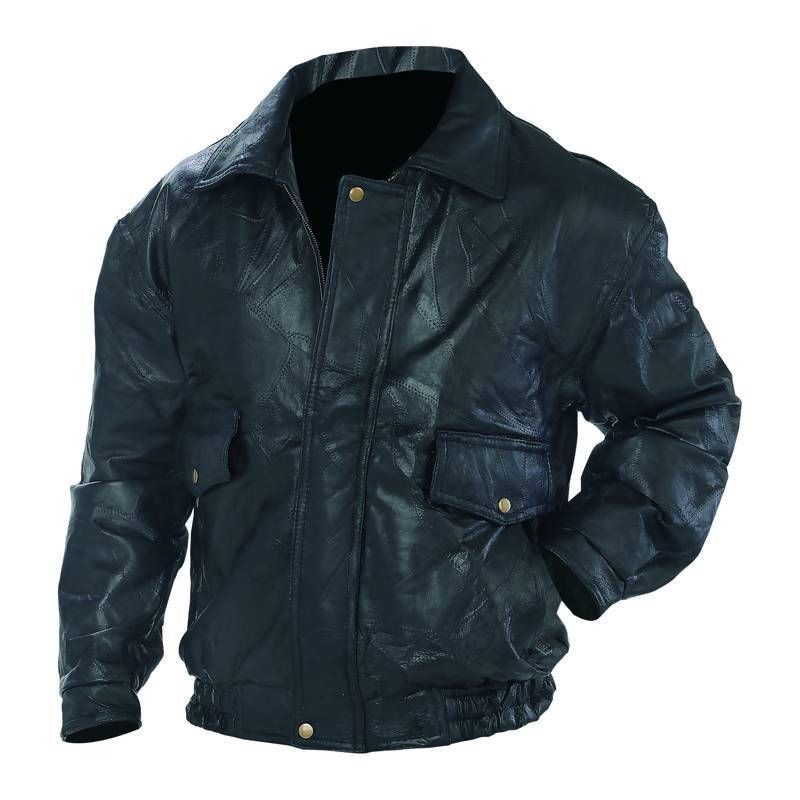 Leather clothing is one of the most popular types of personal protective equipment worn by motorcyclists. Not only is the material strong enough to protect from an accident or crash, but it is also fashionable and looks good when worn. These usually come in different styles such as one-piece bodysuits, two-piece Motorcycle leathers protect riders from potential harm, but it is also important to take care of the leather. If neglected, the material could dry out and crack and the stitches could rot away. As such, it is important to clean and condition leather on a regular basis.
Cleaning Motorcycle Leathers
Motorcycle leathers usually only need to be thoroughly washed once every few months or more often, depending on usage. However, spills and stains should be cleaned immediately to avoid permanent staining or cracking of the material.
Stains on Motorcycle Leather
For food stains, such as ketchup or sauce, baby wipes can be used to clean leather immediately. They are gentle enough to avoid drying or decolorising the material. The same goes for road grime, bug splotches and other dirt. It is important to wipe them off right away to prevent damage.
Spots on Motorcycle Leather
If there are persistent stain or spots on the leather, try using a combination of lemon juice and cream of tartar in equal parts to clean it. Dab the solution on a piece of paper towel and gently scrub on the spot. Olive oil can also be used instead of cream of tartar to cure the stain.
Salt on Motorcycle Leather
Road salt and perspiration inevitably get on a motorcyclist's gear. To effectively clean these off, use white vinegar mixed in equal parts with water. Dampen a paper towel and give the leather a quick wipe before tossing it in the closet.
Regular Cleaning of Motorcycle Leathers
Even if there are no stains, grime or spots on your leather, regular cleaning is a must. This process is best done by hand as washing machines may be too harsh for the material. Cleaning your leather can be done in five easy steps:
Hang the jacket, trouser or suit and secure it properly against the wall so that it can be thoroughly wiped.
Use saddle soap to clean the leather. Make sure to test it on a small and unseen area first. Dampen a microfiber cloth and gently scrub the clothing. Using microfiber will prevent scratches and make sure that all the dirt is removed. If there is no saddle soap, warm soapy water can be used as long as the solution is mild. Avoid harsh detergents.
Wipe off the suds using a clean, damp microfiber cloth.
Repeat steps 2 and 3 until the clothing is clean.
Hang the motorcycle leather in a well-ventilated area to dry. Never use blowers or heaters to speed up the process as it will only cause the material to shrink and crack. Avoid letting it sit under the sun as well. To make sure that it is completely dry, let it hang overnight.
Conditioning Motorcycle Leathers
Aside from cleaning the leather, it is also important to condition them regularly to keep them supple and moisturised. Doing so will increase its durability and make it last a long time. To condition your leather, follow these steps:
Make sure that the leather has completely dried and let it hang.
Get a dry cloth and dab on a leather conditioner of your choice.
Gently rub the cloth on the leather. Work your way out from the chest to the arms and back. Make sure to properly cover the seams and stitches.
Let the leather dry overnight.
Once this process is finished, the leather gear can now be taken out again for a ride.
How to Buy Motorcycle Leather Cleaning Materials on eBay
Lots of different products to clean and maintain leather clothing are available on eBay. Not only does the site provide a lot of choices, it also makes shopping easy and convenient. On the homepage, click on the Sports category. Sports cleaning materials can be found here. Simply type in saddle soap or microfiber cloth in the search box to refine the results. For other leather products, click on the Collectables category and then select Crafts. Browse through the Leathercraft subcategory to search for items. Leather conditioner can be typed in the search box to refine the results. Different products and brands are available for purchase.