How to put on and adjust your watch band

Sounds easy? Yet many people buy a beautiful new band and wonder why it lasts just a few weeks or even less. More often than not, it's the way they put their watch on.
Putting on your watch the wrong way can place a great strain on the narrowest (therefore weakest) part of the watch band leather. This can be especially damaging to small watchbands and even the best watch bands will not cope with poor treatment for very long.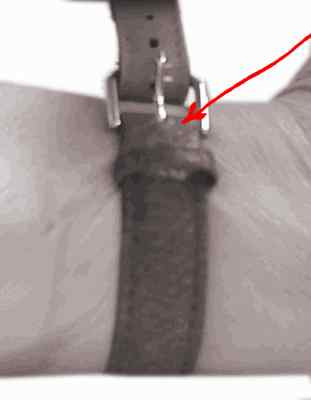 Tightening a watch band by folding it over the buckle
(as pictured) places all the stress and tension where the band can least cope with it – where it connects to the buckle.
Sizes most at risk of breaking are small leather watch bands from 6mm to 14mm. These delicate bands require a gentle touch.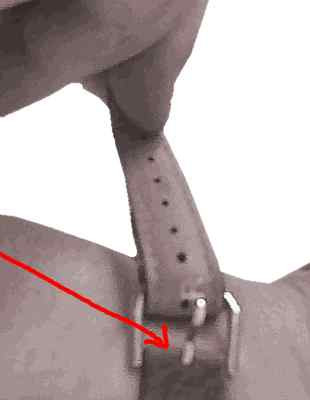 Doing this daily will reduce the lifespan of your watch band substantially. You can destroy a brand new band in days.
The red arrow shows where the damage is done.
Note: Your leather band will also last longer if you keep it dry, remove it when you go to bed and condition the leather regularly.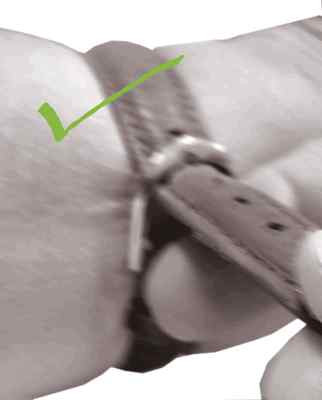 This is how to put on and adjust your watch band.
Use the index finger to slide the buckle along until it is in the correct position. This action places almost no strain at all on the leather at the buckle end.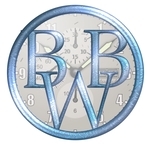 BargainWatchBands
- Visit our
Ebay Store