Blush can instantly "lift" your whole look. Many women think that because their skin is slightly rosy that they can't wear blush. But, the right shade of blush, placed in the right way, will make a woman look prettier, younger and fresher.
Sabrina Houssami - Miss World australia - wearing Di Kennedy Blush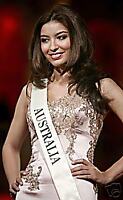 For the best result, use a Soft Blush Brush to apply blush to the "apples" of your cheeks.
So, putting a softly shimmering colour here emulates the effect of a smile and the rush of flattering colour that happiness brings.
If you prefer a dewy or satin look head straight for Creme Rouge.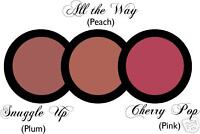 Sssh…Trade Secret: An easy way to create a multidimensional colour is to apply Di's celebrity favourite Cherry Bomb Lip and Cheek Tint before or after foundation, prior to powder, and then Powder Play Blush. The colour will last and gives a fresh rosy glow.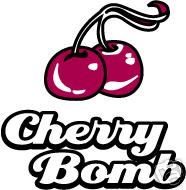 If you are having trouble blending your colour, it may be that the colour is too deep or your brush isn't soft or is the wrong size. Opt for a lighter colour. A really soft brush can help too. See Di Kennedy's Signature Pink Brush Set.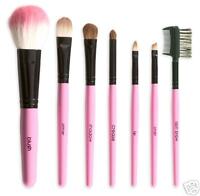 BLUSH TYPES
Powder:

This is the most commonly used texture, due to the ease of use and convenience. Have a soft daytime colour (pale peach is pretty much universally flattering), as well as a slightly brighter colour to layer for extra "pop". This adds an extra dimension. Try Di's easy to blend, super pigmented Powder Play Matte Blush or the universally flattering Social Butterfly. Powder blush is great for oily skin.



Gel:

is a sheer tinted gel that is great for no make-up make-up. It essentially stains the cheek and looks very natural. Example: Cherry Bomb.



Cream:

won't dry out the skin, and appears slightly "dewy". Great for flaky or dry skin. Examples include Colour Pot Creme Rouge (easy blend creamy colour) or Creme De La Creme Cheek Hilites. (Luminiser for a glowing complexion)
FACE SHAPES:
ROUND: Apply blush in a triangle with slanting strokes up to the temples, to make the face look longer and leaner.
LONG FACE: Apply in a horizontal line, redefining the natural cheek contour. Creating a round space under the eyes, adding volume to the cheekbones.
SQUARE FACE: Apply your blush horizontally from the nose to temple - a loose soft rectangle will soften the angular face.