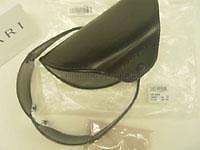 Many online shoppers worry about the legitimacy of the products they wish to purchase. This is a valid concern, and I highly recommend online shoppers check into the company ratings before purchasing anything from them. Additionally, and wherever possible, get a grantee or a refund option when purchasing online. What you should be worried about is purchasing a fake product and paying name-brand prices. Don't dismay, there are tried and true ways to ensure that the package you receive in the mail contains the actual name-brand item you paid for.
Original wrapping- Ensure that the product you are buying comes with the original wrapping, including the barcode sticker of the manufacturer. Read my previous article on analysing bar codes if you are confused about how to read these, or why to demand them. Check, especially, that the holding company for your brand is included on the label. If your bar code sticker has a name you don't recognize—don't panic. In the financial world many companies can be held by one larger company with a name that is not as famous as the brands it carries. For example, the Lexottica group holds Polo Ralph Lauren. Do a quick internet search before calling your online seller.
Company literature- Name-brand items usually come with company literature in the packaging. Look for a document that is usually miniature in size, but multi-lingual. This document will usually include safety information about your product, which for sunglasses usually includes a safety number indicating if your sunglasses are safe to drive with, etc. Look in this literature for product specific information, and not just the brand name.
The case- If you order sunglasses or glasses online they should always come with a nice case, especially if you are buying name-brand merchandise. The case will almost always carry the brand name as this is more advertising for the company and adds branding value to the product. Ensure before buying your eyewear that it will arrive fully protected in a name-brand case. The case should include at least one lens cleaning cloth, and sometimes even a short guide on how to care for your glasses.
Distribution company items- It is unlikely that you will order eyewear online directly from the manufacturer. Instead, the manufacturing company will ship products to a distribution company. Sometimes the distribution company will include extra products for brand building and name recognition. For example, a lense cleaning cloth with the distribution company's name and logo. Do not be concerned if you see merchandice of this nature, it does not mean your eyewear is a fake, it only means that the distribution company is trying to establish its name. In fact, this is a good sign, as it lends credibility to the distributor.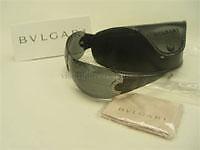 The glasses- Make sure that the name and model of the item you are buying actually exists in the name branded catalogue. This can usually be done quickly online through the company's website. So, search for Dior sunglasses and then search by product name or number. You can usually find designer sunglasses and glasses online from a distribution company for cheaper, but make sure the product name and details match exactly to eyewear on the brand company's site. For added safety, check that the colour you want is actually manufacturer by the name brand company in question. This may take a few extra minutes of your time, but in the end its worth it to verify the validity of your product.