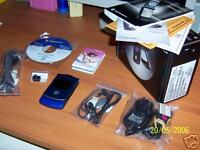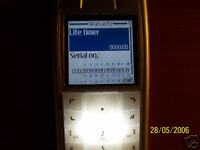 This guide will inform guide ebay users on what to look out for when purchasing a used mobile phone on ebay. This guide will talk about what questions should be asked to the seller if certain information is not available on the ebay advertisement & what info should we look out for on the ebay add. First step when buying a used mobile phone is to look at the condition of the overall mobile phone, batteries & accessories etc via the descriptions or pictures advertised. If none available ask the seller the question on condition, do not bid or buy now until this is confirmed.
Ask for the duration of the permanent call timers that are on the phone, usually this is in the call registry or call duration/times section of the mobile phone. Depending on the age of the mobile phone & how much it has been used a mobile that 1 years old should have no more than 365hrs on it, if the call timers is less than 2hours for a mobile at 1yrs of age then this is still considered a new mobile phone.
If the imei (international mobile phone equipment identity) number is pictured in the photos of the add then consider this a reliable mobile phone, as owners who advertise the imei number are doing this so the imei number can be checked through the lost mobile phone registry in Australia that is called Find A Phone (findaphone) or through your own service provider who generally have access to all other service providers systems of mobile phones that are reported lost or stolen because they are all interlinked.
Most sellers of mobile phones do not show imei numbers for the fact that its private information (its a bit like giving your chassis/VIN number of your car to someone who has not even bought or showed interest in buying your car). If you have a reputable feedback rating & ask the buyer politely Iam sure the selling will be willing to give you this information but you have to understand that they dont have to which inturn will question if the mobile phone is legit & reliable. But if the buyer has over 50 positive feedbacks at 100% & does not want to give you this information that does not mean the goods are stolen or unreliable it just might mean the seller does not want everyone to know these private details.
You can tell a decent mobile phone seller by the terms & conditions that are listed at the end of their ebay add. Do they address all the possible points that are useful to buyers? In regards to warranties, early life failures, warranties on accessories, software settings on the mobile phone itself, what the mobile phone package includes by listing all accessories & bits & pieces that come with the mobile by listing all the part or product numbers.
Other important features to look at are the pictures of the mobile phone (I will be attaching a few example to this guide for ebayers to look at), if the seller shows at least 3 pictures of their mobile phone/s such as pictures of imei stickers on the back of the mobile, picture of the battery, housings & accessories close up pictures of the screen shot showing the mobile having some reception, battery condition & screen & keypad lit up & functioning. If the seller has all or some of these pictures then you know you are getting a reliable mobile phone aswell.
Compare prices on ebay by looking at similiar mobile phone models & see how much they are going for. Be weary about mobile phones that start at .99c especially when they are worth a lot more because what this can mean is the seller wants the get rid of the mobile phone because it might be stolen/lost/unreliable or is going to have an occuring fault that is building up or it just might mean the fact that the seller wants to get buyers interested in the mobile phone so buyers can bid the mobile phone up to the right value & give the seller an idea on how many people are interested in his item, again look at the buyers postive feedback rating & look at the previous items the seller has sold & the buyers comments/feedbacks on these items this will give you a good idea if the seller is a genuine & reliable seller or not.
Other sellers can overprice on items so compare & check on similiar items that are sold on ebay, if no one has bided on it within the last 10minutes of the auction ending then again be weary about the mobile phone, its might be overpriced, faulty, suspicious or not enough details have been provided in the add itself to describe the item, if you are still interested in the item send an email to the seller about the above points that I have talked about & see if they answers indepthly, then the product might still be legit but no one might be interested in that specific product because of its age, size, technology requirements, network locks, software settings, battery life etc, just make sure you read the full specs of the add & understand it. If you wants to know the full specs on specific mobile phone models then a good website to visit for this is www.gsmarena.com. This website is free of charge & been around for years & quite reliable it even has reviews on certain new mobile phones that are introduced into the world market. If you want an Australian review & specs website then (imobile) will be your best bet, this is also a free of charge which is reliable & informative.
Sellers that also offer guarantees on delivery for the mobile phone to work upon receival by buyer are signs of reliable sellers, if your mobile phone is not functioning as it was described, correctly or not at all get in contact with buyer immediatly before leaving a postive feedback.
Another point to note is that some sellers prefer to send via registered post which can cost more but be more reliable for both parties & some do not send overseas due to network differences & problems with customs duties & rules/regulations etc. Most postage cost for mobile phones around Australia should be between $5 & $20 depending if it comes with insurance & require a signature when buyer receives it.
These are all points to consider when buying a used mobile phone. Hopes this helps out for newcomers to the second hand mobile phone market which is growing due to people upgrading to newer phone regularly because of technology growth, price & newer designs so they want to sell off their previous phones at a fraction of the price when it was bought new.
Happy bidding ebayers & remember prevention is the cure do the research before bidding because after you bid if the item ends on your bid then your stuck with it.