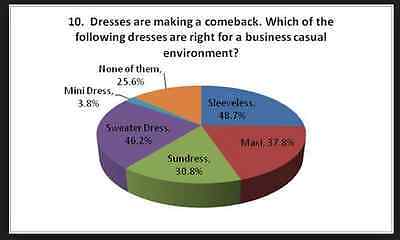 I'm writing this guide for those of us out there who buy and then hide. That's right, hide. Hide things in our wardrobe for 'one day', 'some day' or 'another day'. Well there are no such days. Every day should bring out the best pieces in your wardrobe because we all know that by looking good we will feel good. And by feeling good we give ourselves the best chance of doing good. In terms of a wardrobe strategy - that means that each piece in your wardrobe should have a reason for being there.
So my first question is - do you have a wardrobe strategy? If the answer is 'I don't know' then this is how you know. Ask yourself, do I know how I spend my time and more critically, how my wardrobe supports how I spend my time? If the answer is no to either or both of those questions, then you don't have a wardrobe strategy.
To get a wardrobe strategy or understand how to build one, read my other posts. But for the moment, this post is about how to buy to further your strategy.
My second question is the main part of this post - how do I buy to further my wardrobe strategy?
1. Think alignment. Buying should be aligned to your wardrobe strategy. How does this work? Well if you spend 90 percent of your waking hours at work, then 90 percent of your wardrobe spend should reflect this. Time spent reflects needs. Your wardrobe strategy and your wardrobe itself should be aligned to your needs. Factor in that most of us want an upward career trend so we're going to have to buy ahead, if you know what I mean.

2. Gap analysis. Which brings me to the third question - if you know your needs, and you want your wardrobe aligned to those needs (so that each time you open the doors, you reach for what you have as opposed to rummaging for those hidden items), then you can work out if there's a gap. A gap that is, between what you have and what you need.

3. Personal branding is part of your needs. By now you should be able to work out where this is all going. Once you know what you need, what you don't have then you are free to work out what you need. But that's not all. We need to factor in things like what image you are trying to portray, i.e. personal branding.

PB is an enormous part of wardrobe strategy. PB is beyond this post suffice to say that it's one of the planks on which your wardrobe strategy should stand.

4. Invest only in places where the returns are long term and value creating. In fashion terms this mean investing in pieces that are durable and hard wearing. Decent black leather pumps in a low to mid heel, a set of decent pearl earrings, a well fitting navy skirt suit (with extra pants). To stay on trend, buy accessories in current colours / prints to project an up to date look. To maintain your budget mix with high street brands with designer pieces. The key message is though to ensure that your wardrobe strategy is aligned with your needs (included in your needs is the PB /image you are trying to project) and a healthy dose of discipline.

5. Be disciplined - My tips on being disciplined - ensure that each piece you buy can be mixed and matched with what you already have (combination power) and falls squarely within your budget. Use the search functions on eBay and other sites to ensure that you don't see things online that will tempt you into buying things that do not further your strategy.

Good luck!