2.1A Strong Output! Compatible with both iPhone 5, iPad 4 & iPad Mini!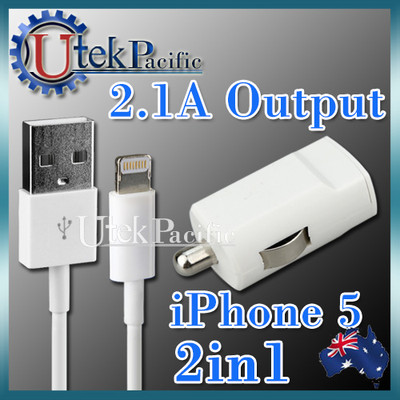 We all know the original AC/Wall charger for the iPhone has an output of 1A, and the AC/Wall charger for an iPad is 2A. So if you can charge both your iPad & iPhone with an iPad AC/Wall charger.
We recommend using a
large output
charger to charge your device so it can be fully charge with a short period of time.
This car charger with a
strong output of 2.1Amp
will make sure to charge your iPhone 5 fast on road, and this charger can also charge your New iPad 4 and iPad Mini as well!
So you just pay for 1 car charger, but get the charger of your 3 devices!
---
2 items, but at the price of 1.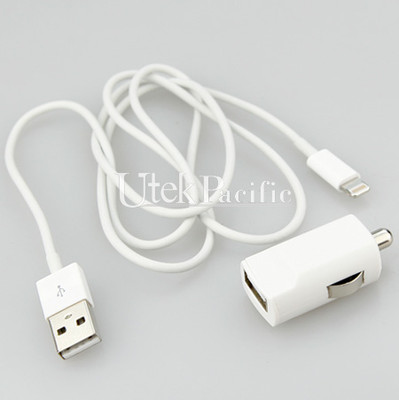 Nowadays, smartphones and tablets are getting more and more popular in our lives. You may have an iPhone and an iPad while another member of your family has an Andriod phone from another brand.

So when you and your family go out for a vacation or a picnic, you may need to bring several car chargers in order to fit all devices.

Why not just take one universal USB car charger instead?

This combination with provide both a universal usb car charger and an 8 Pin cable for iPhone 5.

With the universal USB car charger, you just need to swap a cable for a different phone. All you need to take is just a charger cable for your phone instead of carring a lot of chargers.

The cable provided in this combination can be used to charge & sync your iPhone 5 through a PC/Laptop, and you may also use it to charge your iPhone 5/ iPad with your original Apple AC/wall charger!

---
Mini universal USB charger with a STRONG output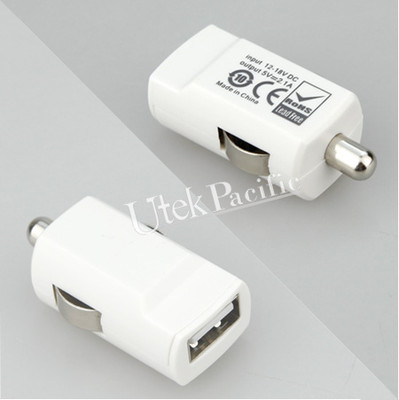 This car charger provides a strong output of 2.1A and
fits most of the popular phones & tablets in the world.
The car charger has also
passed the RoHS & CE qualification
, and it's
Lead Free
, so you can be sure the product is safe to use.
This tiny charger is only 4.5cm x 2.5cm in size! It's so small that it can also save place in your car.
---