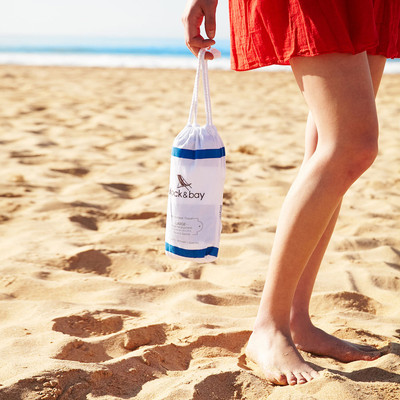 Travel Towels - What you need to know
You've made your well deserved holiday plans to go backpacking, camping or a cruise away - and it's time to pack your bags. There is no doubt that one of your most important "must have" travel accessories is a good travel towel. But which to choose?
What is microfibre?
Microfibre is a synthetic fabric often used for travel towels due to a number of important benefits - it is all about convenience. Microfibre towels are quick drying so when you are on the move there is less chance your towels will stay soggy and smelly. Microfibre is also lightweight and compact, meaning it takes up less room in your backpack or suitcase. Finally, you need your towel to do it's intended job and they need to be absorbent. Microfibre works especially well for absorbing water, which is why it is also used for cleaning cloths and car chamois.

There are two main types of microfibre. The first is "terry towel" material, it feels more fluffy like a traditional cotton towel. The second is "suede microfibre" which feels smooth and thin, often called a "shammy towel". The preference is really up to you - at Dock & Bay we decided that we prefer to use suede material for all our towels, a mixture of 80% polyester and 20% polyamide, as it is more compact to fold and absorbent to dry yourself.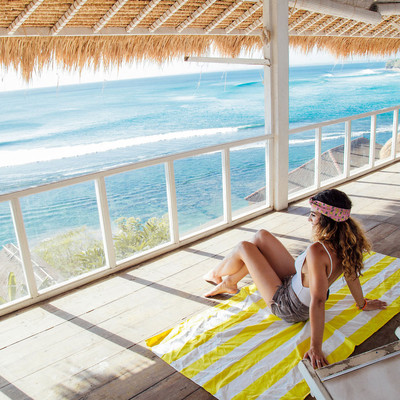 How big should my travel towel be?
When you travel you should consider the competing demands of space versus functionality. You might not have much space so you opt for a super tiny little towel, but that might not be very convenient to dry yourself with after a shower or when at the beach!
At Dock & Bay we are travellers, and we found that most travel towels around are just too small, especially when visiting a beach or a resort - so we made bigger towels up to 200cm in length to fully wrap around you and lay on. Importantly microfibre packs down small, so even an extra large towel fits easily in your bag!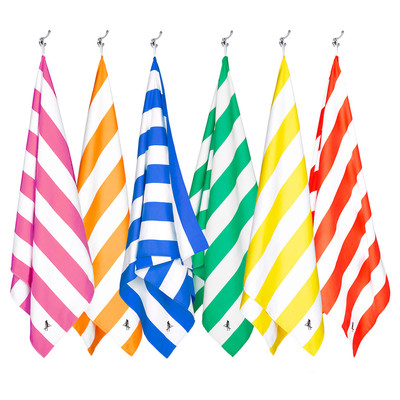 Choosing a colour...
Ok, this guide is definitely not going there. But I will say this... Why are travel towels so dull and boring? Make a statement and add a little flare to your travel kit, you'll be the envy of your hostel. You should find a microfibre towel with character