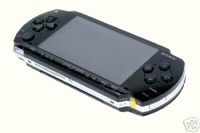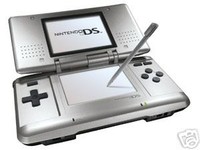 There are many of thousand of video games out there in the world. Whether it be on eBay, in Australia, around the world, or at the video rental store down the road, it is difficult to choose the right game that best suits you, or perhaps, for that special someone that you would like to buy a game for!
Before we get started on game types and specifics, there are several things to consider in order to continue.
Fundamental questions:
• Do you know what the following all are:
Console

Controller

Monitor
Screen
Memory Card
Handheld
• Do you know what console the game is for?
Note:
From here on, the user / video game player will be referred to as the "end user"
If you have a fair idea of the above items, read on! If not, have a look on your favourite internet seach engine about these terms. I may write a guide soon for this!
10 Steps to choosing the right game (if you are buying it as a present, or if you can't decide yourself):
1. Find out what console the game is for (format, specifications)
Is the game for a Sony Playstation 2 (PS2)? Is the game for a Microsoft Xbox or Xbox 360? Make sure that you get the right game for the right console, since a game from a PS2 cannot be used at all for an XBOX. There are however some exceptions, listed below:
• GBA games will work on Nintendo DS
• Xbox games will work on the newer XBOX 360
• Playstation 1 (PSX,PSOne) games will work on Playstation 2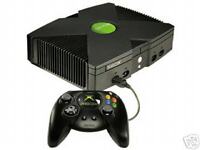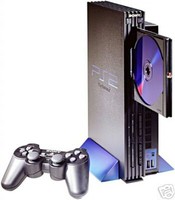 Also make sure that the seller is selling the right region game for your console. If you video gaming system is a PAL system, only PAL games will work on it (mainly games from UK/Europe, and Australia). If you have an NTSC system, games from Asia or the USA are more suited to you. Read other eBay guides on game format if you are concerned.
If it is a PC game that you are buying, make sure that the specifications match. Make sure that your system meets the minimum (but, ideally, meets the recommended specifications) on the box. If those details are not provided by the Seller, ask the Seller to post them online, or if they cannot – use an internet search engine and search for the game's specifications online. Things to consider:
• Do you have enough memory (RAM)
• Do you have enough disk space (Hard Disk Drive space)
• Is your processor fast enough? (If a Pentium 3 800MHz is required, make sure it is equal, or better. For instance, 2.4Ghz is faster)
2. Define your budget
If your budget is $50, expect to buy a game worth its amount, and see if the average price of the game within retail stores or other online stores match the price. There sometimes are games where they are extremely lower than the average retail price in other stores. Be careful with these, and ask the seller why it is such.
Also, some may argue that the more money you spend, the better the game. In some cases, this is correct, but in most cases, it just means that the higher the price on a game, the more newer it is.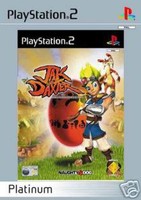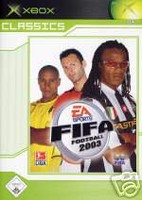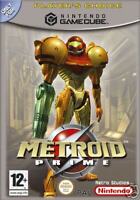 Something to consider is whether or not the game you are buying is a "best seller", which can indicate a really fun and worthwhile game to purchase/play. For Sony Playstation 2, these are called "Platinum" titles, and for the Xbox, they are called "Xbox Classics". For Nintendo gamecube, they are called "Player's choice". If a really good game sells more than a certain threshold, say 1 million copies in Australia; then they will go platinum/classic. This means a $99.95 game can be $49.95 within months if it is a popular game. This goes to prove that the most expensive games aren't always the "best".
3. How old is the end user?
Recent years have seen users buying games that do not match their age classification. An example is for games such as Grand Theft Auto, with an M15+ rating. Some users buy these as a present without knowing that the end user is a 10 year old child, which may be exposed to violence, mature scenes, among the like. Make sure that the classification of the game, matches the end user. If the end user insists on getting a M15+ game even if they are 12-14, make sure you read game reviews to see why such classifications exist for that game.
4. How long do you expect the game to last?
A good game is best measured by how long it can last. Perhaps you would like to buy a game that keeps the end user occupied for days on end? Normally, cheaper games don't last as long in terms of story telling or taking the end user on a journey. However there are plenty of cheaper games that last long since they can be replayed due to no story what so ever. Puzzle games fit this criteria!
5. What type of person is the end user?
This leads to the question of what genre game you should choose. There are many genres:
• Action
• Adventure
• Role playing (offline and online)
• Sports
• Racing
• Puzzle
• Strategy
• Educational
Among many others…
If the user requires more people to have fun, then choose a game with more multiplayer action, such as sports (basketball, soccer), singing (Singstar for PS2) or racing (Mario kart, Project Gotham). If the user is more likely to play the videogame by themselves then choose first person shooting games, or adventure games / puzzle games.
Find out the hobby of the end user, and if that person is interested in a particular facet of reality, such as soccer, perhaps you can give them a brand new soccer game!
6. Does the game require special accessories / controllers?
Some games require accessories that may not be sold separately. An example is Singstar for PS2 which requires at least 1 microphone accessory. Clarify with the user with what is required in terms of accessories.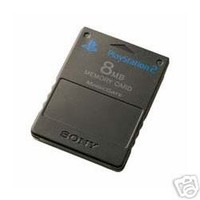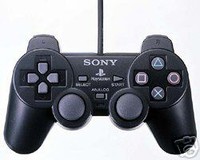 Another consideration is that the games require memory cards due to the amount of data they require to save game progress throughout the game. Whilst this applies more to console games rather than PC, consider buying another memory card if you think you haven't much space left on your memory cards.
7. Read reputable game reviews according to genre:
Spend time reading reviews online, which can be found at many places online all over the internet. Look up 'game review' in your favourite search engine to find them out. Game reviews act as a great benchmark to what games are good, and what games are bad. If you feel like you couldn't find your information, keep searching, or ask your friends. Word of mouth generally is also a great alternative!
8. Does the end user already own or has played the game? Avoid disappointment!
One of the last and probably more important consideration is whether or not the end user has owned the game before, or whether or not they have finished it, then perhaps sold it or got rid of it. Make sure that the game you buy, is not something they have played or used – In most cases, another copy of the game will serve little purpose for the end user.
9. Other considerations not covered:
Make sure the disc/cartridge or media of the video game is in unopened or near perfect condition if it is second hand. Assuming this is a gift, you want it to be brand new or like brand new if you cannot afford to buy a brand new product.
Make sure the manual and the box is included in your purchase
You can find many bargains for cheap if you don't include the manual / box / case that it originally came with
Look out for scratches / damage of the box – you can get away with a cheaper buy if such is the case (perhaps not a very good idea for present purchasing)
If it is an online game, be very careful with the requirements, such as minimum speed of internet connection. If the end user has a dial up connection (not broadband) it may be hard to play the game.
Make sure that the barcode / serial number is not used. Most often than not, serial keys (unique codes identifying the game user) cannot be re-used. Games that have this issue include: Half-Life 2, and online games like Guild Wars, World of Warcraft, etc.

Make sure the seller is willing to specify how the item is being shipped - I've had experiences where I bought a video game which, when delivered, was extremely scratched, crushed, etc, as the mailman did not treat it with care. If you are worried about this, choose insurance as an option.

I hope you enjoyed this guide, and as a final note – just buy what you feel is right in your heart. A gift from the heart is all that matters, right? =)