You notice that over time silver, if it is not used, start to darken and eventually over a longer period of time it goes nearly black. You want to ware that bracelet that you haven't used for ages and want bring it back to its shiny new look.
To get them back to their new shiny condition you do not need any fancy expensive chemicals or ultrasonic cleaning machines. You can do it with only two things that you can purchase in the supermarket and it does not take longer than 5 minutes.
You need aluminium foil, baking soda (Bi-Carb Soda) from your local supermarket and boiling water.
Cleaning Steps:
1. Take a small dish and cut aluminium foil that fits the dish.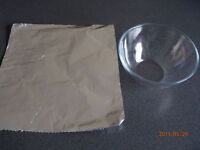 2. Make sure that the shinier side of the aluminium foil is facing up, on the picture the left one is the shinier side. Look at it a bit on the side ways and towards a light source, that will make it easier to identify.

3. Fill the dish with aluminium foil, with the shinier side up.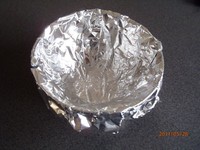 4. Put your silver item/s in it.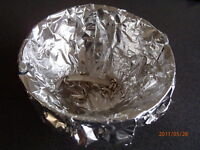 5. Sprinkle Bi-Carb Soda on it, very generously.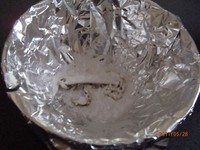 6. Pour boiling water on it so it will just cover the item/s you are cleaning. It will froth and that is what should happen.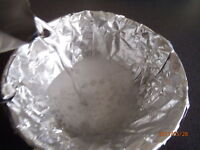 7. Swirl the water around to improve the effectiveness of the clean.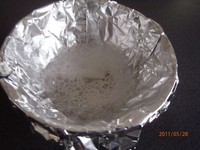 8. When the frothing stops the clean is completed.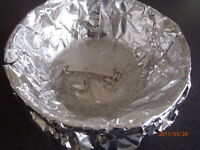 If you are not completely satisfied with the result then repeat the process but do not forget to use a new aluminium foil in the dish.