How to clean switches in your car remote key.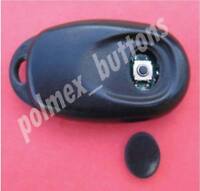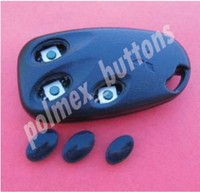 we offer not only Silicone Replacement Buttons for sale but also Free Tips on fixing common car remote key problems.
Remote buttons (rubbers) in most remotes are made from flexible plastic called elastomer. When buttons age, material they are made of (with exception of LSR Silicone) breaks down and oily substance comes out clogging switches.Remote still works but buttons are becoming less responsive and work randomly. If your remote has similiar problem and buttons are worn you need to clean switches first before fitting new LSR Silicon buttons in.
To clean switches you would need Isopropyl alcohol (also known as rubbing alcohol or isopropanol) which can be purchased in Australia form local chemist, dick smith or mitre 10. Approximate cost of 100ml is $10. If Isopropanol is hard to get you can substitute it with tea tree oil.

Use wooden skewer or toothpick to dip it in isopropanol and place a couple of drops on the top of switch. Keep pressing switch a few times till it starts clicking.

Wipe excess of alcohol of with cotton bud and repeat the same process. After couple of rounds of cleaning your switches should unblock and become more responsive.

Once cleaning process is finished you can fit new Silicone Replacement buttons that we have on offer in our polmex-buttons store.
Please note that you MUST NOT use any other solvents or compressed air to clean switches as you may damage it.