As more and more people purchase dvds online it is helpful to know what to look for to ensure you are purchasing a genuine licensed item, rather than a poorly made burned copy. Many pirated dvds will look professional on initial inspection. At a glance the majority of people would be hard pressed to make a call as to the authenticity of the product. Some pirate companies out of China are going to lengths to ensure that the covers and disc images replicate the original release by using high quality printing equipment. You will often find that dvds will be shrink wrapped and appear to be a brand new store worthy item. These are simply cosmetic devices used to fool the consumer.
What to look for
On the plastic shrink wrap you may find a company name printed such as "CHINARECORDCO" and the blue "5k" logo
On the actual cover of the dvd or dvd set you should carefully read the details as there are frequently errors by way of spelling mistakes or details that are inaccurate. You will never find this type of error on an official release! One disc set I recently came across had random information from several seasons compiled into the storyline overview on the back of the cover for season 6. The first paragraph appeared accurate, but upon continuing to read it was very clear that the information had been copied randomly from images found online. Here is a picture of the front and back covers to demonstrate how authentic these can look when you simply take a glance at them.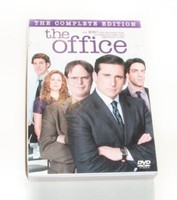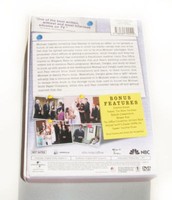 If you ever get one of these unfortunate counterfeits in hand, you'll see a few dead giveaways upon opening the set up. Firstly the discs are in cheap plastic sleeves, rather than the hard plastic disc inserts that come with standard releases. Additionally you will note with this particular set that there is a random picture stuck inside and the rest of the box is lined in a floral satin print fabric and smells distinctly of glue. The box itself has a magnetic closure, rather than the normal hard cases or fold out editions that are manufactured officially.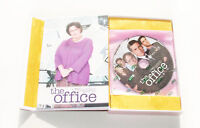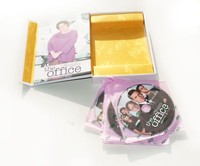 Whilst this example is extremely easy to detect, it pays to be aware that there are many people working to get better at producing counterfeit products. Taking a few moments prior to purchase to look at some detailed pictures of the items you are interested in may save you a lot of difficulty in the long term. Lastly do not be fooled into thinking that the above features are simply that of the local Chinese release. You may encounter that defense from a seller who has sold you such an item, but do not be deterred. If it looks like a fake, feels like a fake and plays like a fake (out of sync etc) it almost certainly is a fake!
If you do end up purchasing something like this, please be aware that you should be offered a full refund and not have to return the item as it is illegal to ship counterfeit goods. The goods will be confiscated and destroyed by customs officials should they be detected. You have a right to receive the lawful licensed product that you paid for and any seller who tries to sell anything less should refund you in full.