How To Draw Christmas Hello Kitty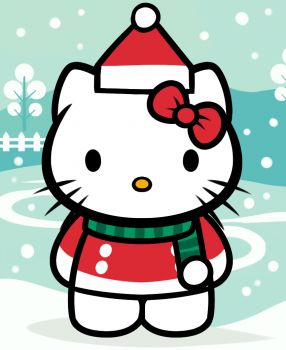 STEP 1. Make an oblong or oval shape for hello kitty's head. Sketch in the facial guidelines, then proceed to step two.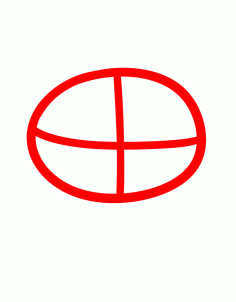 STEP 2. Next, using the guides you made, begin drawing the very round shape of Kitty's face and head. Add the beginning lines for her ears, then move to step three.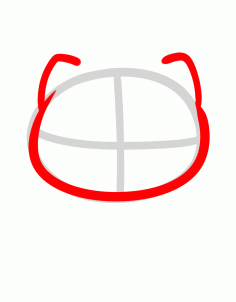 STEP 3. Instead of finishing the ears, you will draw a hat in the center of her head so some of the ears will be hidden in back. Color some eyeballs, add her whiskers, then draw the nose, and bow.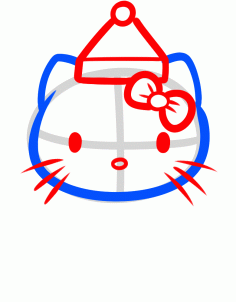 STEP 4. Here face is all done. Now Let's concentrate on her body. Draw the very straight lined upper body followed by the scarf. Notice the ball at the end of her scarf.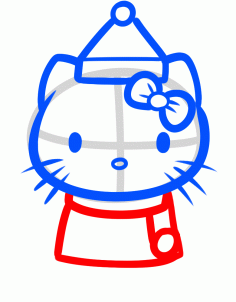 STEP 5. Lastly, draw the pants and or legs, then draw arms. You will add some button followed by the sleeve and coat end lining. Erase the mistakes and guides.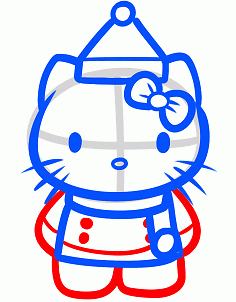 STEP 6. Here is Christmas Hello Kitty