Hi,
this s a short guide in how to make videos from your flying R/C Modelcraft.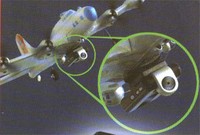 First of all, you need a R/C Airplane that is strong enough to carry a 37g videocamera.
Of course, you can also use a helicopter or a R/C Car or whatever you like.
Than you need the Flycamone2, a lightweight camera.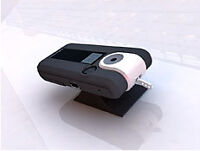 You can find the camera on ebay flycamone2 on ebay
Than mount the camera to you airplane and start flying and filming. The Camera use SD Memory cards to save the video. You can than connect the Flycamone to you computer and download the movies.
The cam comes without SD Card, so you need to buy one. A 1 Gigabyte card costs 24.99 AUD at Dick Smiths. You can record around 25 minutes to that card. You can use cards of up to 2 GB.

If you want to see sample videos, go to youtube and search for "flycamone2"
Cheers, Volker