Buying a synthesizer is a complex buying decision. There are many models in the market and it is tough to orientate oneself. In general there are three basic questions to consider for the decision:
Software or hardware synthesizer? Pretty much every synthesizer exists as a hardware and as a software version. While both have its pros and cons, what works for YOU is mostly a matter of 'philosophy' and how YOU work on your music. If your whole studio setup is supposed to be mobile and if convenience and seamless integration with your software studio (Steinberg Cubase, Logic Audio, Ableton Live, Pro Tools...) are important to you then a software synth is the way to go. However, if you like being able to actually put your hands on physical instruments or if it is important for you to have an original vintage sound for your music, then you should look into a hardware synth. Please note though: lab tests showed that in general there is no noticeable (sometimes not even measurable) sound difference between the hardware version and the software 'emulation' of a synth.
If a hardware synth is your choice, then the next question is whether it should be an analog or a digital synth... When the compact disc (CD) was introduced to the market, there was a discussion around 'what's better, vinyl records or digital CDs?'... well, the very same discussion goes for synthesizers: The sounds of a synthesizer can be generated by an analog (vibrating) oscillator or they can be generated digitally. Both can sound very good. It is mainly a question of personal taste and also what kind of music one wants to make. The first commercial synthesizers (1970s) were all analog and are known to have a very 'warm' sound while digital synthesizers (which started in the 1980s) are said to have a tendency to have a 'colder' sound. Even though nowadays in many cases it is probably difficult to tell by the sound if a synth has a digital or analog sound generation, because modern digital synth are simulating the analog sound very well. These synths are called 'virtual-analog synths'.
What spectrum of functionality do you need? A synthesizer can be as big as a wardrobe with hundreds of nobs and switches or it can be the size of your pocket... and everything in between. This is a difficult question and it basically comes down to how you compose music, what kind of music you make and how much of a 'sound designer' you are/want to be... Some people like to start PLAYING and COMPOSING songs right away, while for others it's important to be able to DESIGN very unique sounds in the first place, before getting to the composing. That said, it is really a question of what kind of music you are making. For a lot of electronic music the uniqueness of the sound is actually the most important thing, even more important than the composition. So the respective musicians are paying more attention to designing new sounds than to the complexity of the composition.
I recommend YouTube as an excellent source for countless demos which help to get an idea what the different models sound like and how they work. Search for traditional brands like Moog, Korg, Roland, Yamaha or Oberheim or some of the younger brands like Access, Arturia, Dave Smith Instruments, Novation or Clavia.
Finally I want to name just a few remarkable synthesizers (in chronological order) which have been used a lot in historical and modern electronic music and which have to some degree changed the way music sounded and how music was made: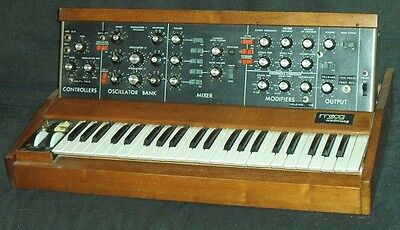 Moog Minimoog -
built in the 1970s this synthesizer creates a legendary warm sound and pioneered electronic music making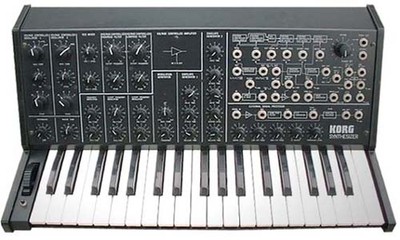 Korg MS-20 -
a legendary modular analog synth which many options for designing your very own sound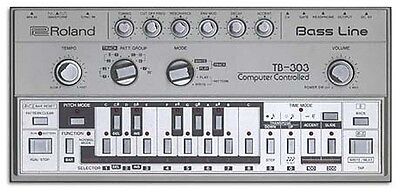 Roland TB-303 bassline -
in all 80s and 90s Techno and Acid productions and still used today. The sound is very distinctive. The software versions are easier to get than the originals and sound equally good.

Yamaha DX-7 -
this was used by most 1980s electronic bands. It was the first wide-spread digital synthesizer and has a very distinctive 'cold' sound.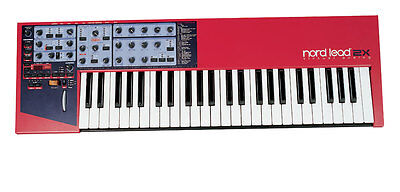 Clavia Nord Lead -
this was one of the first virtual-analog synthesizer with a distinctive powerful sound from the 90s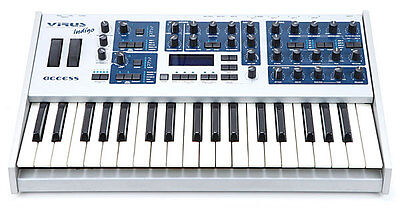 Access Virus -
another powerful, partly even aggressive sounding virtual-analog synth line which started in the 90s