There is most certainly genuine bargains to be had on Ebay, and as a seller who has actually lost money on items in the past, I can personally vouch for it! Ebay buyers the world over have their own techniques and secrets – and I have a few of my own too.
I spend hours compiling and checking each of my guides before publication. It is my goal to be one of the top 25 reviewers in Australia. If you do find this guide helpful in any way, please recognise my hard work by voting yes. I appreciate every helpful vote I receive.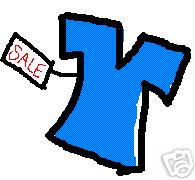 One of the tricks I use to regularly pick up bargains is to look though the newly listed "Buy it Now" items (BINs).
Although auctions are also a fantastic way to grab a good deal, the benefit of newly listed BINs is that you can pick them up before other people have even had a chance to see them yet!
In effect, it's like being the first to arrive to a sale - first in, best dressed!
Here's how I browse the newly listed BINs:
Log in to www.ebay.com.au

Click on "Search" to perform a full blank search.

Click on the yellow "Buy it Now" tab toward the top of the results.

Click the drop-down menu "Sort by" and select "Time: newly listed"
From this screen you can either:
Browse through results
Browse using Categories on the side
Enter some keywords in the left-hand side search box to continue searching newly listed BINs.
If that was too confusing, click here to check out the newly listed BINs now!