Several years ago if you wanted something in particular, you may have had to endure a lot of time and effort trying to find it.
Anything from old movies, to books by certain authors, to a certain style of clothing or anything at all which you may be searching for. I remember many years back I wanted to find a series of books called 'The Obernewtyn Chronicles' by Isobelle Carmody. All the local bookstores had some of them, but not the full series, and finding them secondhand was next to impossible.
I spent months scouring flea markets and second hand bookstores to no avail. Eventually I ended up giving up and ordered them all new, which cost quite a bit more than what I initially wanted.
I first joined ebay in 2004 and I discovered that it opened up a whole new world within which to search for items that I sought. A much larger and more extensive world than I ever thought possible.
However, I initially only wanted to purchase items where I could pay via money order. I was intimidated by payment methods such as Bank Deposit and PayPal.
This put large restrictions on what I was able to purchase.
Over time though I discovered that Bank Deposit and Paypal weren't payment methods I should be scared of... but were things that I should embrace.
Like all things, it may seem a little intimidating and scary at first, but to be very honest it's the simplest thing in the world. All you have to do is get the courage to take the first step.
Signing up for your very own paypal account is easy!
Once I had a paypal account of my own, I was no longer restricted to searching only within Australia for what I wanted... but now the entire world was my Oyster. A world full of people wanting to potentially sell me what I desired.
However, there were still some items that I was unable to find.
Ebay has since added a relatively new feature called "Want it Now". It's free to use and you can request any hard to find items. It works... and faster than you might think.
http://pages.ebay.com.au/wantitnow/
I'm a seller as well as a buyer, and there have been countless times within the last month even, that I've gone to the "Want it Now" section to see what people are wanting to buy. I've seen a post and thought "Someone seriously wants to buy that? Wow! I have one of them that I don't want, but I would have never considered selling it!"
As sellers, we don't always know what items are wanted or needed. Another man's trash is another man's treasure as the old saying goes.
'Want it now' is a wonderful feature that aids both buyers and sellers mutually.
So to use ebay to it's fullest extent and to find the item that you've been searching for your entire life? Don't restrict yourself. Be open to new things... even if they are a little scary at first.
Allow yourself to use a wider range of payment methods. Paypal is extremely safe and easy to sign up for and use. And if you are still unable to find what you seek, embrace the "Want it now" feature. I gaurantee that some one in this whole wide world will have the item you want and will be willing to part with it for what you want to pay. Heck... it might even be me!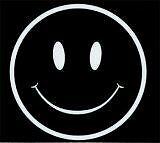 Happy ebaying everybody!