This is a simple step by step guide on how to make an eyecatching necklace even if you have no experience at all. Practically everything you need to get started can be purchased on ebay at great prices.
With the right tools, some creatvitiy and just a handful of beads you can make a necklace that is always going to be completely original!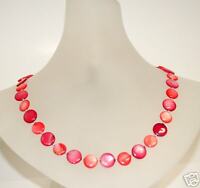 1. Puchase bead making tools. The most useful tools are small nosed pliars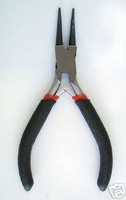 and wire cutters.
2. Purchase some flexible wire known as tigers tail and some necklace clasps, be sure to buy the type that consist of 2 parts (i.e have a clasp and and an eye). Both are available in a range of colours and are easily sourced through EBAY.
3. Purchase your beads! This is the fun part. You can choose from literally thousands of beads ranging from pearls, gemstones, glass beads, crystals to metallic beads and wooden beads.
4. Purchase the little beads used to secure everything in place. These are called crimps. They are available generally in silver, gold and black nickel.
Now that you have all that is necessary to get started, you can start getting creative!
1. Cut your tigers tail to the desired length, it is often best to allow a little bit extra at each end for finishing off.
2. Thread one end of the tigers tail through the eye of the clasp so that you have about 3cm of wire on one end.
3. Fold/crease the tigers tail so that the small length doubles back onto the long length.
4. Thread a crimp bead onto the long length of the tigers tail moving it right to the end. Thread the small length of tigers tail through the crimp also, lining the end of the tigers tail up as close as possible with the crimp. Using your pliars press firmly on the crimp to secure the clasp in place.
5. Play time! Thread your beads in whatever way you like. Be symetrical with your design for a more classic look or just go wild threading on whatever, wherever for a more modern edgy look.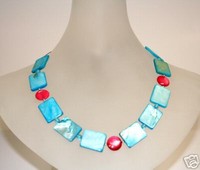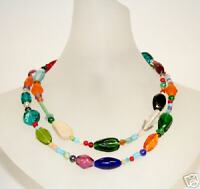 6. When you have finished threading your beads onto your tigers tail, be sure to leave at least 3-4cm at the end to finish off.
7. Thread a crimp into the tigers tail followed by the eye part of your clasp. Double over the tigers tail and and thread it back through the crimp, securing the eye in place. Again be sure to line up the end of the tigers tail with the crimp so you don't have any overhanging then fold/crease the tigers tail in place.
8. Using the pliars press firmly on the crimp and your necklace is now complete!
Happy Jewellery Making.