Tired of relisting
yet again
, watching all your money go down the drain? Here are some tips from someone who's tired of waiting for her items to sell!
1. Check your picture.

This one is fairly obvious, but would you buy something that looks like trash and is selling at a horrendous price? If the piccie isn't attractive to you, it probably won't be attractive to the rest of the Ebay population.
Hints:
Some items of clothing, while looking not looking its best on a hanger (bulky, creased etc) may be very attractive laid flat on a bedspread/clean floor and vice versa (this doesn't mean the item is bad, everyone has bad angles).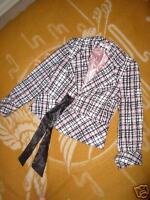 (At the third listing of this lovely item the picture was changed to the one shown, and got a heap of bids!)
If your item still looks a little 'plain', try pairing it with another item or clothing/accessory to show the buyers the item's amazing potential!
Eg: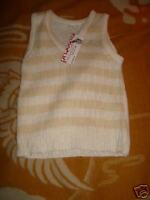 to
Lighting is also important. Something that is actually red may look purple with flash!!
2. Title/Description-Fun! Funky! Irresistable!

It is easy to be drawn to a listing whose title screams 'Rare Vintage Item! One of a kind! Mischa Barton's!' Upon the third listing of a certain item, I discovered that when certain eye-catching words, such as RARE (note the caps) and tantalising adjectives such as 'stunning', 'amazing' (be creative, get your thesauruses out kids) can tempt very many clicks. Try to only put the important words (authentic hand-signed!) in capslock, because when the whole title is in capslock it tends to get hard to read individual words.
Of course, describe accurately, just remember
highlight
the
good points
!
3. Bulk it...a little

If there were two exact t-shirts that I liked at the same price but couldn't decide which one to buy, I'd go for the one that offered me
more
. This is not nessecarily 10 t-shirts that happened to include a Sass & bide in the lot, but maybe if you're keen on selling a certain t-shirt (which wasn't blessed with being the brainchild from a designer), put it in the same auction as a branded one. This way you can also reasonably raise the
shipping price
.
Thank you for reading my guide. I hope you had fun and please click 'YES' on the button below if you enjoyed it!