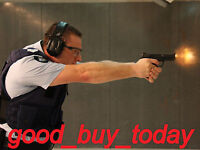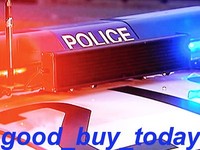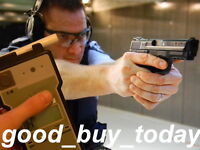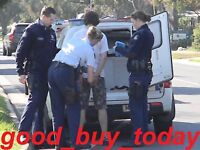 How to spot Breathalyser scams?
Why do so many unscrupulous vendors add the word 'Police' to their eBay Breathalyser listings?
A typical eBay search for a 'Police Breathalyser' will today result in over 100 results.
Over 100 'Police Breathalysers' on eBay right?
WRONG.
In fact, unscrupulous vendors know that the Breathalyser YOU need, needs to be 'POLICE ACCURATE', so they hope to mislead you into thinking they offer the real thing.
THEY DON'T.
Anyone trying to trick you from the start, sure as hell isn't assisting you with the one you need.
Think about it, why would the Police not buy the cheap ones, if they could?
The same reason they buy real guns & not water pistols.
Should eBay stop these vendors misleading people this way?
Although it's against eBay rules to provide false & misleading information, with thousands & thousands of new listings each day, eBay simply cannot stop this.
Looking for answers, we have checked with eBay ourselves.
Hard working eBay representatives told us;
'We cannot enforce all listings on eBay'
'We are currently investigating this'
'We rely on eBay users clicking on the 'Report item' option to help stop these scammers'.
Why is the Australian standard logo & other approval logos & numbers found in many eBay Breathalyser listings?
Yet again, another attempt to mislead customers.
So you think, must be kind of accurate right?
WRONG.
The Australian 'VOLUNTARY' standard is far exceeded by an; 'Evidential grade' 'genuine actual Police issue Breathalyser'.
Respected consumer magazine CHOICE states in relation to independent Breathalyser testing & 'Voluntary' Australian Standards that despite: '...devices performing to Australian Standards, our trial indicates that certification does NOT reflect their performance in real-life scenarios'.
The Age Newspaper (Fairfax) published:
'Consumer group Choice recently tested nine types of breathalysers, including electronic and disposable, and found the inaccuracies in their readings to be ''disturbing'' '.
'Choice spokesman Chris Zinn said many of the cheaper breathalysers were a waste of money'.
Ask vendors to provide detailed information about how the logo displayed has any relationship with accuracy or anything else relevant to your Breathalyser purchase.
Don't expect a meaningful answer.
For example simply putting a number plate (simply another registration number) on your car, does not improve your cars performance.
Why do eBay Breathalyser vendors never provide specific details about calibration?
Vendors never point out that; other breathalysers need to be re-calibrated far more often.
'Police Breathalysers' can be used by the Police hundreds of times each day.
Used this way almost all 'other' Breathalysers would need to be re-calibrated every day.
In reality most would have already stopped working, as they need to be re-calibrated in some cases after a very small number of tests.
Do I need a Breathalyser listed on eBay as 'Digital'?
Even if the listing does not use the word 'digital', almost all modern breathalysers are in fact digital.
The electronics convert an alcohol value detected into a digital numerical display.
Older (non-digital) Breathalysers used a display with a needle to display readings.
A more important question to ask is;
'Does the unit have a 4 digit display?' (These show 3 digits after the decimal point).
THIS IS IMPORTANT.
If for example, you stopped drinking earlier, you then blew 0.04% BAC & then 30 minutes later you blow once again 0.04% BAC.
(You would NOT know if your BAC% is still actually rising or falling. You have no idea if it's safe to drive, & the possibility exist that you will get caught).
With a 'genuine actual Police issue Breathalyser';
If you stopped drinking earlier, then you blew 0.044% BAC & then 30 minutes later you blow 0.040% BAC.
(As your BAC% is now 0.004% BAC less, you know for sure that your BAC% level is actually DROPPING).
Unless you have a zero alcohol condition, you know you are legal to drive.
But, what if I have already purchased another Breathalyser, but I don't think it's accurate?
Many customers, who have purchased breathalysers from elsewhere have reported this problem.
From our own tests, Tests from the respected consumer Magazine Choice, & 'as seen on TV' tests on Nine Network's 'A Current Affair', have all failed to find an accurate alternative to a real Breathalyser.
But, these Breathalysers are cheaper than a 'genuine actual Police issue Breathalyser'?
The following should be considered;
-Expensive 'non standard batteries'
-Limited use life
-Poor reliability
-Early failure
-Costly calibration (up to 10 times more often)
Worse, if you are caught drink driving due to the poor accuracy, what is the real cost of these supposedly 'cheap' units?
Thousands & Thousands of dollars & perhaps far more....
Thanks for checking our guide please click the like logo at the top of this page.
(C) 2017 good_buy_today.