Beware! Some are convincing
A buyers guide to buying a new timepiece on ebay. How to spot a fake and avoid being fooled . Make sure your ebay experience is a pleasant one.

1. The watch was a gift.

If your watch is (or should be) pricey and it was given to you by an uncle, neighbour, grocer, etc., chances are it ain't the real McCoy. This is the real world, guys, and the chances that someone gives you a gift worth more than $10,000 just because you are you are remote, no matter how well dressed you may be!

Rule number one does not apply if you helped your uncle Ned get rid of his nagging wife . . . but if that's the case don't settle for anything less than a perpetual calendar (a minute repeater would be de riguer if you helped to take out a substantial life insurance policy on said wife before her untimely, um, accident).

2. You got the deal of a lifetime.

Imagine a restaurant offering a full three-course meal of caviar, lobster, and cappuccino mousse topped off by a vintage-year Chateau Lafitte . . . all for $15. Would you harbor any kind of suspicion that what you are eating might be closer to meat from a hairy rodent (even if said rodent was called Ratatouille) than what was advertised?

The same would be true for an haute horlogerie watch! At $200, $500, or even $1,000, the guy selling you the alleged "fine watch" is getting the good deal, not you.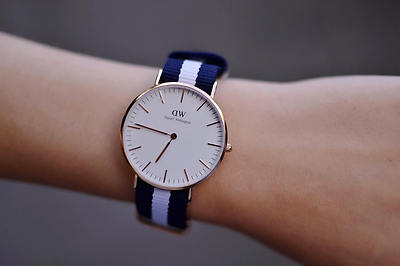 Even the most convincing ad's can fool!
Look for the word 'genuine'
Beware of words such as 'like', even if the word genuine is in the description. Genuine fakes are a real issue, so beware!
Inform yourself, do your research
Don't be afraid to as questions
If it seems too cheap then its probably too good to be true.
Ask why the item is for sale, it provides you with some extra information
Look for a good description of the item, including detailed photos , warranty information
Observe the sellers history and feedback from other customers