Visit us on ebay:
http://www.ebay.com.au/usr/elcteam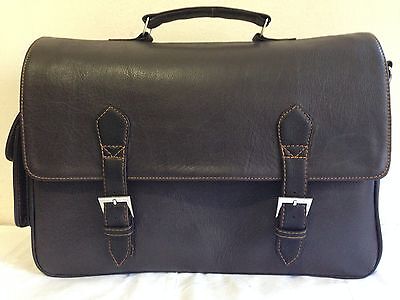 Genuine leather bags are great investment as it is never out of fashion and has the longer life than the fake or faux ones. Always read the description carefully before buying the product.
If you take proper care of leather handbags whether in storage or in use, it will last longer and helps to preserve its uniqueness and features. Here are five general tips from Everest Leather Crafts, on how to take care of your loved leather bags.
Most Importantly, keep it away from direct sunlight, whether in storage or in use, exposure to direct sunlight for a longer period of time may cause the leather to both fade and crack.
Store in a cool and dry place where air can circulate as this will help to prevent the growth of mold.
During storage, stuff your bag with soft, dry cloth or bubble wrap and use the dust cover or use the clean pillow case. Avoid using paper to stuff as this may attract different type of pests.
If you spill something on the bag, use a soft, damp, clean cloth to give it a wipe (

warm soapy water can be add on)

. After the wipe, if the stain or mark is still there you may use the leather cleaning products (avoid which contains oil as this may give a temporary shine but will trap the moisture and dirt) available in the supermarket but it is always a good idea to seek for professional help depending on the price you paid for the bag.
During storage, make sure there is no pressure applied. Avoid overfilling and stacking, this may cause the leather to stretch and damage the shape.
Thank you,
ELCTeam