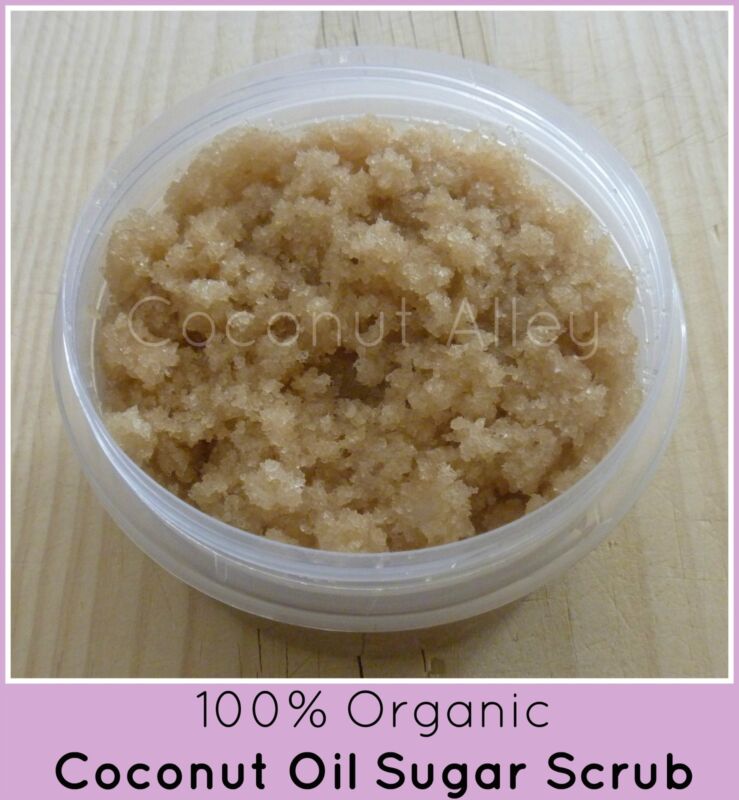 Add a caption
Organic Coconut Oil Sugar Scrub made by Coconut Alley
How to use our Organic Coconut Oil Sugar Scrub
Begin with using your regular body cleanser as normal.
Take desired amount of body scrub into your palms and rub the mixture all over your body in a circular motion.
For rougher areas such as knees, soles and elbows, spend a little extra time scrubbing. For more delicate areas such as chest, neck and stomach use a gentle motion.
For best results massage sugar scrub into your body for at least 5 minutes, then rinse well.
Your skin should feel deeply moisturised, there is no need to follow with a moisturiser.
Our top tips on using our Sugar Scrub
Depending on your personal preference, you may like to lightly cleanse again after the body scrub is rinsed off.
The Organic Coconut Oil Sugar Scrub can be used in either the shower or bath. We highly recommend that you use this in the bath, as once the sugar has been dissolved you can relax in the coconut oil filled water for extra moisture infusion to your skin.
For best results, use the body scrub within 2 months of purchasing.