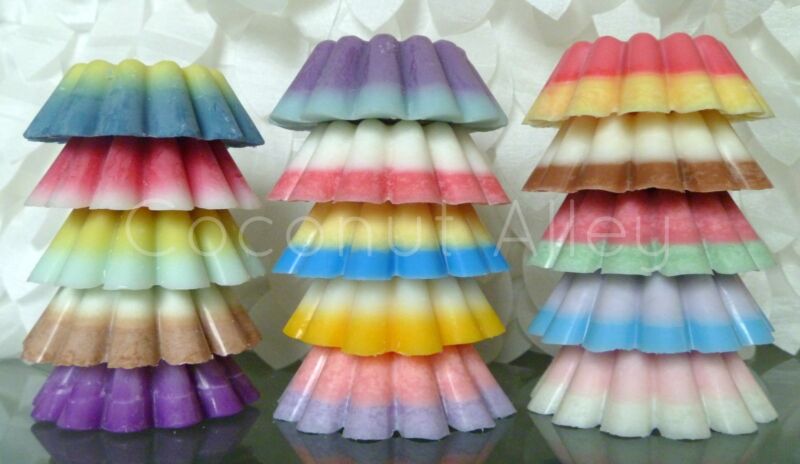 How to use our Soy Wax Melts:
Begin by placing your oil burner in a safe position, away from drafts, children, pets and anything flammable.
Place your melt into the top of the oil burner. Do NOT add water.
Light a tealight candle in the base of the oil burner.
Allow the wax to melt and the aroma will be released into the room.
After extinguishing the tealight candle, the melt will solidify again. You can remove the melt, or re-use it as many times as you like, until no more fragrance is left.
To prevent fire or serious injury, NEVER leave a candle burning unattended.
Our Top Tips & Tricks on Using Melts:
To easily remove the melt from your oil burner, place the bowl holding the solidified melt (or entire oil burner if your oil burner does not have a removable bowl) into the freezer for 5 minutes. This allows the wax to shrink and the melt will easily pop out.
Soy Wax Melts can also be used as natural air fresheners. Simply place a melt on a small piece of baking paper or aluminium foil, then place in a clothes cupboard or drawer, bathroom or even in your car (although be aware that the wax may melt in your car if left in hot temperatures during summer).
To make your melts last longer before use, keep them packaged in the cello bags they come in and store them out of direct sunlight. It is recommended they be used within 6 months of purchase for best results.