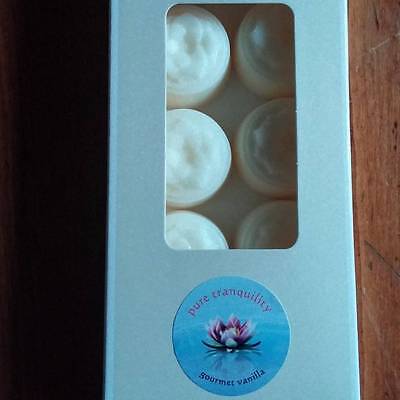 Directions & Cleaning
Soy Wax Melts are a safe and easy way to scent your home. They are also known as Wickless Candles or Tart Melts. They can be used in either an electric oil burner, tealight oil burner or tart melt warmer.

Place your oil burner in a safe, stable situation, away from drafts and anything flammable and also well out of the reach of children or pets.

Place the Soy Wax Melt in the top of a dry oil burner - do not add water. If you are using a non electric oil burner, light a tea light candle in the base of the oil burner and allow the wax to melt. The scent will fill the room as it melts.

After extinguishing the flame the soy wax tart will cool and it will solidify again, you can either re-use the tart or gently tap the sides of the burner and most times the wax tart will pop out. If not place the oil burner in the freezer for a short time and it will easily release.

For electric oil burners, to clean simply turn off the burner to allow the melt to solidify, then turn it back on to warm just enough so you can gently wipe the melt out of the dish with a few tissues or kitchen towel.