A highly recommended ebook resource for anyone attempting any form of direct mail and marketing project. Writen by a master in the field, Bill Myers.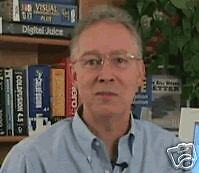 The information, techniques, tips, secrets and psychological movtivation contained in the book are timeless gems to set you on the road to mail order and marketing success!
Even if you are not new to this and already know a thing or two about Mail Order and Marketing, this invaluable ebook is still a must. Amongst other things the ebook covers the following important topics:
The Ten Commandments of Direct Mail

How to Choose The Right Customers

How to Select Hot Products

Understanding the Sales Letter

Getting in the Mood To Write A Sales Letter

How to Creat Powerful Headlines

How to Phrase Your Greetings

How to Write Dynamic Body Copy

Using Words That Sell

Order Form Secrets

Getting the Envelope Opened

Creating Layouts for Maximum Sales

Printing The Package

Profitable Mailing Strategies

Getting the Post Office to Work in Your Favor

Maximizing Profits With Back End Offers
The ebook also includes a Project Checklist to ensure you stay on-track and you've ticked all the right boxes ensuring maximum chances of success before you launch your campaign.
This is a highly educational book not to be missed.
You can find this ebook and many many other great resources quickly by simply clicking on the following link EBOOK INFORMATION PUBLISHING
Hope you enjoy!
PS Why not take a second to visit my About Me Page