Magnetic Experience Pty Ltd is wholly owned and operated by Gold Coast Husband and Wife Team Cameron and Jannese.
Is Buying Australian made important to you?
It is to us.
It would cost us less if it were manufactured overseas and therefore increase our profits.
But we prefer and think it more important to:
Keep the manufacturing in Australia.

Supervise the quality control personally.

Favour Australian and not overseas workers.

Keep the Australian dollar in Australia.

We now have 34 sewn magnetic products, 30 of which are manufactured in Australia and we are looking at improving on this. Our ambition is 100% Australian made.
Here are Seven Little Known Secrets when doing a Magnetic Underlay Comparison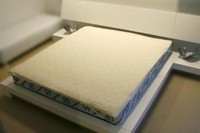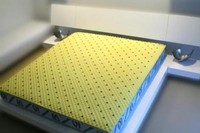 We think our philosophy is just part of being proud to be and be called an Australian.
I hope you will also support Australian made products as well. Look for the Australian made logo before you make your new purchase. If it has not got the logo there is likelihood its not Australian Made.
Don't forget to ask the question, you may be surprised.
View our Magnetic Underlays Made Here on The Gold Coast