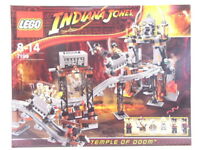 Indiana Jones lego sets were released in 2008 and became very popular.
There are many different lego minifigs availible in various sets.
Professor Henry Walter Jones was born on 1 July 1899.
He is a professor, adventurer and spy.
Indy loves going on quests to find lost artifacts and treasures.