On pleasant summer days, the patio is the place to be. It is a place where homeowners can entertain their friends, have a nice barbecue or simply sit and read a book, which is why the overall look of the patio should reflect relaxation and comfort. Ideally it should also provide some shelter from the sun and wind. Updating a patio can be a costly exercise, especially when buying new furniture or setting up shading, but it can be done on a budget as well.

Patio Design Ideas
Furniture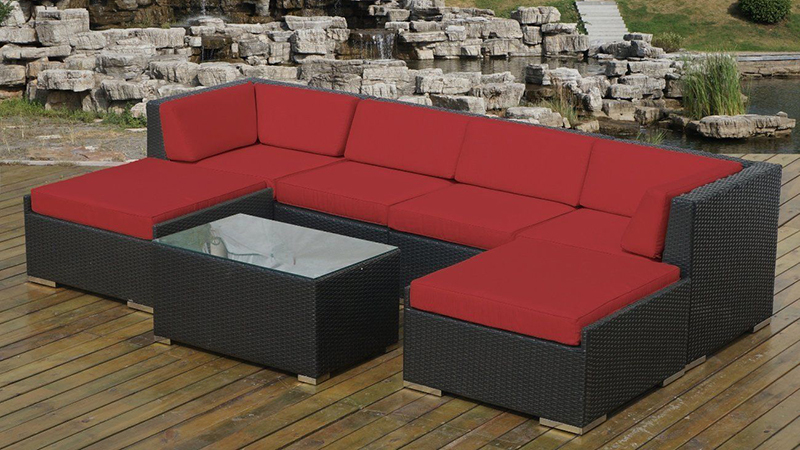 Furniture should be a priority when it comes to patio design. Even if one doesn't entertain guests regularly, it is still nice to have a quiet spot in the garden to enjoy nature. Wicker furniture is very popular, affordable and comfortable. Other durable materials such as aluminium, stainless or galvanised steel and even plastic work well for outdoor sets. It is important that a patio set is protected from the elements and cushions should be removable. Those on a budget can look for interesting single used chairs and get creative by mixing and matching different types of designs. Old chests can double up as a coffee table, or a DIYer can buy wooden pallets to create outdoor furniture from it. Bean bags are comfortable, fairly inexpensive and great for indoor and outdoor use.
Shades and Structures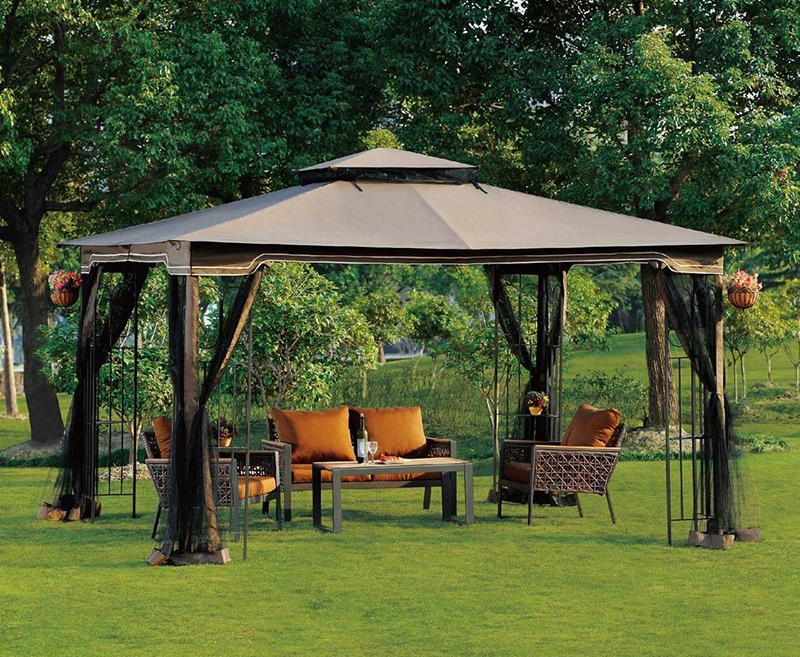 Shade is very important when spending a long time outside in the sun, which is why patios can't really go without it. Although a lot of people opt for permanent roofing solutions, these are very expensive and unattainable for those with a tight budget. Canopies and tents are less expensive and built to last. Sun umbrellas also provide great shade over a smaller area, and are not only functional, but come in such interesting bright colours that bring an aesthetic aspect. A simple sail suspended over the patio area will also work just as well and create a minimalist look.
Décor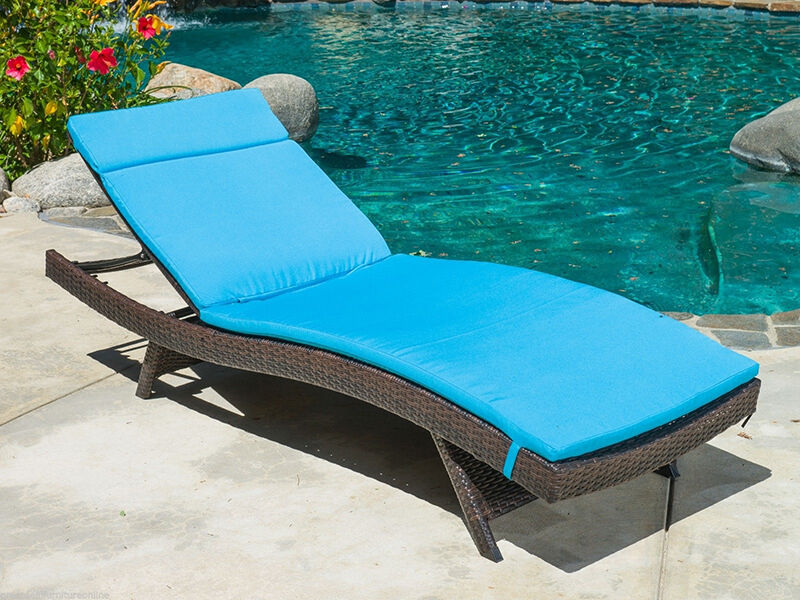 Although the beauty of the garden often brings a lot of aesthetic value to the patio environment, using strategically placed decorative items or brightly coloured accent pieces can add that creative touch. Garden pots, planters and statues can liven up dark corners and are great for decorative purposes. Art pieces should be durable enough to withstand the elements, making mosaics or pottery pieces a good choice. Outdoor cushions can make a patio couch look much more inviting, whilst also adding colour and patterns to the theme. Fountains may be expensive, but even a small water feature will bring relaxing sounds and a decorative look to the patio.
Lighting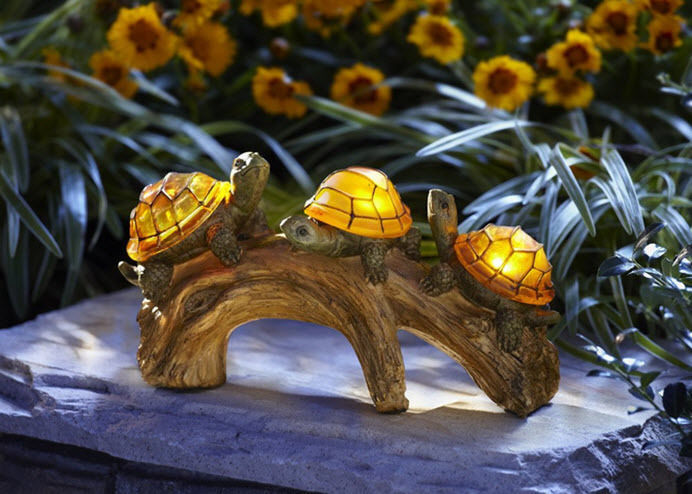 Sitting on the patio in the cooler evening hours can be very pleasant, and lighting can attribute to a warm, cozy ambiance. Candles are a relatively inexpensive option and can be placed in tin cans or glass holders to prevent wax from dripping on the patio or the candle from blowing over. Scented candles will add an extra element to the evening. Lanterns are another option that can create a rustic, romantic look. Asian-style lanterns add bright colourful accents to the area day and night. Solar garden lights are an environmentally-friendly option for patio use and come in various interesting designs.
Heating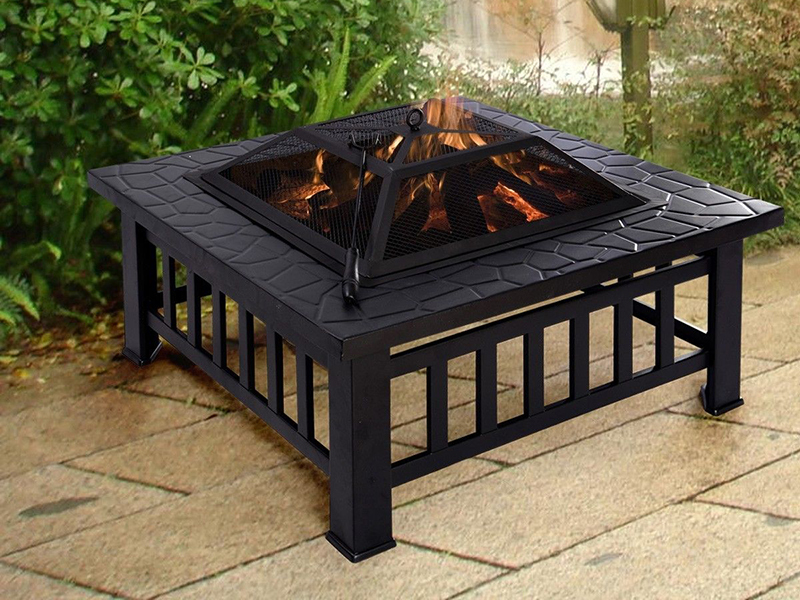 In summer, feasting on delicious steaks fresh from the BBQ is a great way to spend an evening on the patio. Built-in BBQs may be expensive, but a portable type such as the Weber BBQ is an economical option for budget barbecues and smaller patios. The great thing about a barbecue is that it also produces some heat to keep people warm on cool nights. A patio heater is a great investment. Alternatively, just keep some blankets and throws ready to cuddle under.

How to Buy Patio Accessories on eBay
A large variety of patio accessories are available on eBay at very affordable prices. After clicking "Home & Garden" on the home page, it is easy to browse these items from the Home Decor, Outdoor Living, Lighting and Gardening menu options. Alternatively, type a specific search term such as "solar garden lights" in the search bar at the top of the page and browse the available results. From here it is possible to refine the search by selecting options such as product type and brand or by sorting it according to price. Have a look at reviews from other buyers as well as the seller's shipping policies before finalising the purchase.