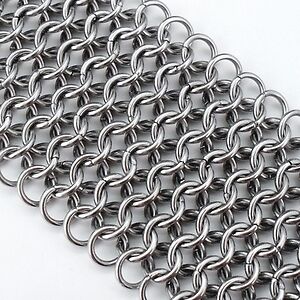 Add a caption
Traditional European 4-in1, made from stainless steel
What is Chain Mail?
Most people are familiar with traditional chain mail armour, but over the centuries, the original techniques have expanded and evolved, and chain mail (also spelled chainmaille) now commonly refers to the general handcraft of creating ring-based chains, fabric and even sculpture.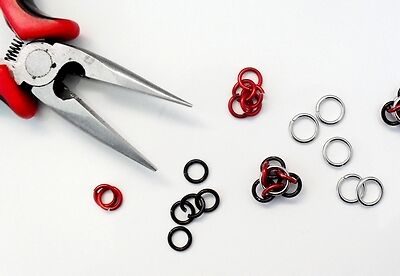 Add a caption
All you need to get started making mail - pliers and rings
How is Chain Mail Made?
Most of the time, mail is made by one person, two pairs of pliers and hundreds, or thousands, of rings. The rings in a chain mail piece, once coiled and cut, are usually opened and closed individually, then added to the project one or a few at a time, depending on the pattern (which can range from simple to intricate). Many pieces you see will be 'butted mail', which means that the rings are closed but not soldered or riveted, and you will generally find mail is riveted or soldered when creating armour, or pieces that will be subjected to heavy wear.
Usage, Customisations & Modifications
Some of the chain mail products you'll often find include jewellery, (eg necklaces, bracelets, earrings and headdresses), as well as all sorts of accessories like key and wallet chains, novelty armour, dice bags, guitar straps, belts and clothing. As each piece is usually individually handcrafted, it means almost every single piece can be customised or modified to suit individual needs. From minor adjustments to things like clasps, chain length and size, to creating a new piece from a client's original design (subject to individual sellers).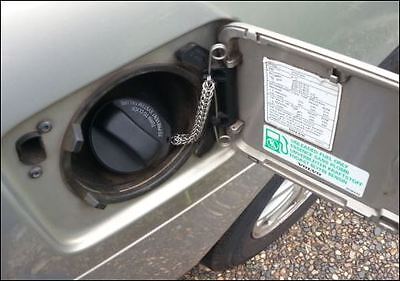 Add a caption
Image kindly supplied by eBay member lofty47, who modified the piece
With a little ingenuity and inspiration, finished handcrafted chain mail pieces can be adapted to just about any application - some customers have turned necklaces into belts or bag straps, and this image shows a length of Full Persian 6-1 (originally a
keychain
) modified to become a petrol cap retaining lead.
Add a caption
'Water Orc' bracelet by Maille Addiction - made from anodized niobium
What is Chain Mail Made From?
In a nutshell, anything that can be formed into a ring can be used to make chain mail, however the most common materials are base metals like steel, copper, brass, bronze and aluminium, and for fine jewellery, sterling silver, niobium and even gold (or gold-filled).
As you can see, chain mail can be an extremely versatile craft. With over 700 documented weave patterns and counting, plus the diverse range of materials to use, whether you would like to to make something yourself, or are considering having a special piece made just for you, the possibilities are virtually endless.