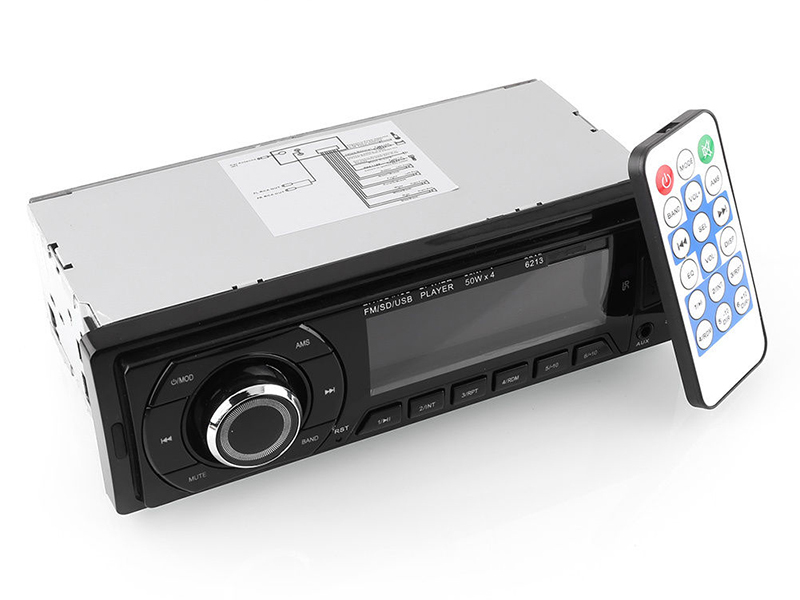 As people spend more time in their cars, upgrading a car's audio system has never been more essential. The comfort of listening to favourite music in crisp and clear sound may even make being stuck behind the steering wheel a luxury. For people looking to get such an upgrade, here's a guide on the different parts of a car's audio system.
Receiver
Otherwise referred to as the car stereo or head unit, this dashboard wonder is the heart and brain of a car's audio system. With the emergence of technological innovation, modern receivers are embellished with state-of-the art functions, as well. Here are some considerations in choosing an excellent receiver.
Audio sources
Car owners should consider what type of audio they play most of the time. For people who still keep stacks of CDs in their glove box, they need to have a receiver with a built-in CD player. For those who've ditched CDs in favor of digital formats, a USB port and SD slot are imperatives. Those who want to have it all need an A/V receiver.
Radio
AM/FM radio is one of the basic features of a car receiver. For people who would like to improve on the sound quality when they tune into their local radio station, you may want to pick a receiver with HD Radio Decoding features. In addition, receivers with satellite radio may prove helpful for people who want to tune into their favorite station even when traveling out-of-town. This type of receiver may also offer a wide range of subscription-based programs.
Dimension and Controls
Choosing receivers based on dimension primarily requires deciding between a single-DIN or double-DIN device. Single-DIN in-dash receivers take up less space on the dashboard and are very inconspicuous, but they don't pack nearly as many features as double-DIN receivers. Double-DIN receivers are for those people who enjoy touch-screen display, while single-DIN devices will most likely attract people who are more comfortable with knobs for control.
Power
Receivers are also in charge of audio output to speakers through their built-in amplifier. Thus, the built-in amplifier's power has to have a root mean square (RMS) that's compatible with the speaker. Typically, an amplifier with 25 watts RMS performs well with most car speakers. Car owners who want to add an external amplifier or subwoofer should look for receivers with subwoofer outputs or at least two full-range preamp outputs.
GPS navigation
Aside from music, car receivers can help drivers get to where they want to go through in-dash GPS navigation. With HD Radio Tuner, traffic reporting is also possible with this upgrade.
Smartphone integration
People who are wary of in-dash navigation can opt for their smartphone's navigation app. This is why receivers with smartphone integration are quickly becoming a necessity. Aside from navigation, app lovers will find receivers with auxiliary inputs for smartphones a must. Some receivers are very efficient in toggling between playing music and using apps.
Speakers
Aside from choosing speakers that are compatible with the built-in amplifier's power output, car owners also have to consider the types of car speakers available.
Full-Range
Full-range speakers are most common of the two kinds and the easiest to install. A full-range speaker consists of a woofer, which is for low- to mid-frequency sound, and a tweeter, which is for mid- to high-frequency sound. This type of speaker features a driver that is joined together so sounds of varying frequencies will come from one place.
Component
Sometimes called a Co-axial, this type of speaker requires a crossover device to separate varying frequencies. Thus, it allows car owners to customise sounds. The various parts of a component speaker -- tweeter, super-tweeter, mid-range, woofer, and subwoofer -- have to be placed strategically for optimum audio experience. Generally, component speakers are more expensive than full-range speakers.
External Amplifier
For self-confessed audiophiles who crave an elaborate car audio system, the receiver's built-in amplifier may not be enough to do the job. This is where an external car amplifier comes into play.
Power
When it comes to amplifiers, it is important to look at peak power and RMS. Peak power refers to the maximum wattage the amplifier is capable of generating, while RMS is the amount of power the amplifier is capable of producing with regular use. It is important to choose an external amp that matches the upgraded speakers.
Channels
Amplifiers can also be categorized based on the number of channels. Each speaker requires a channel to power it. Thus, cars with four speakers will require a four-channel amp.
Knowing the basics of car audio technology is necessary for people looking to upgrade their system. They can decide what audio quality they want to achieve and look for car audio parts on online retailers to achieve an audiophile's utopia.