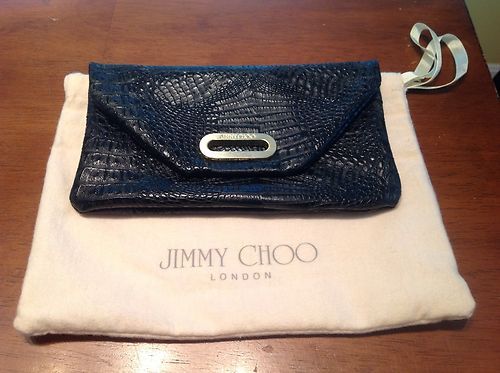 Designer products like the Jimmy Choo bags are forever popular. They may be more expensive than the average purse, but designer bags have a lot to offer the buyer. They are attractive, can complement an outfit, are made out of quality materials, and often come with handy features. Buying designer bags can also be a sound investment if done right. As the bags become more rare, their value increases.
There are many kinds of bags to consider and no one is limited to just having one. Shoppers can choose to get a dressy bag to go with their evening wear or something functional and practical for everyday use.
Why Shop for Jimmy Choo Bag
Most people fall in love with a particular designer brand, such as Jimmy Choo. Shoppers may love the style from the designer, the functionality of the designs, or even just the value. No matter what the draw is, Jimmy Choo has a large line of attractive bags for both women and men to choose from.
Whether it is a shoulder bag for the office, a clutch purse for the evening gown, or a seasonal design that only goes with a few select outfits, each bag has its own benefits because they vary in size and have various features such as coin pouches, mirrors, or money slots. Consider all aspects of each Jimmy Choo bag before investing in one.
Types of Purses to Consider
Bags are classified by their shape and fall into one of three categories: everyday bags, functional bags, or dressy bags. The everyday bags are what many women carry around all the time as they run through their daily routine. This type of bag can be any size but they are usually large enough to carry all of the things that a person needs throughout the day.
Functional bags are usually larger and people do not use them as often as they do an everyday bag. They carry things like books, files, papers, and big items that are too cumbersome to carry otherwise. Students often use these bags to get all of their supplies from one place to another.
Dressy bags complement a person's outfit and are fancier than the other kinds of purses. Some designers make them out of exquisite materials and decorate them with frills and other embellishments. Usually people buy these for formal occasions such as an evening dinner.
In each category of bags, there several types of bags. After choosing the purpose of the bag shoppers have to decide which styles they prefer.
| | | |
| --- | --- | --- |
| Type of Bag | Description | Function |
| | Baguettes have a tubular body shape that resembles a loaf of bread; the fancy ones are small and the everyday bags are range in size; some only have grab handles on them and no shoulder strap | These may have a fancier design for formal occasions, or they may be more plain for everyday use |
| | Clutches are the smallest kinds of purses; they have no handles, but some do have a dainty, removable shoulder strap; they come in all styles and do not have much storage space | These have a fancier design for formal occasions |
| | An evening bag usually has a similar style to a clutch or a baguette, since it is for formal occasions; however, it is larger so it holds more stuff | These have a fancier design for formal occasions |
| | Hobo bags are crescent shaped, have a loose and floppy appearance, and are very casual; typically these bags are fairly large as well | These are casual and good for everyday use |
| | The messenger bag is large, sturdy, and carries a lot of big items such as a laptop, books, binders, and more; it has a large shoulder strap to make carrying it easy | These are functional bags for carrying large items |
| | Satchels vary in size, but most of them are fairly large; the body has triangular shape with a rectangular bottom; they hold a lot of items so they are useful for everyday use | These are casual and good for everyday use |
| | Shoulder bags vary greatly and have one or two shoulder straps as well as a large body for carrying a decent amount of items in; shoulder bags can be any shape | These are functional bags for carrying large items or are used on a daily basis |
| | Totes are generally very large for carrying gear such as exercise clothing; their shape varies and now the term "tote" also applies to shoulder bags on occasion | These are functional bags for carrying large items |
After choosing what kind of bag to shop for, the next step in the process is finding a Jimmy Choo bag that is appealing and affordable. There are a number ways to shop for a Jimmy Choo bag as well as other accessories and find good deals.
How to Buy
Jimmy Choo products are often very expensive, but one way to cut back on the cost is to look for the sales and bargains. To start out, visit the eBay Deals page to see what is available there. If there are not any Jimmy Choo bags, check back daily, but also use the eBay search bar to pull up the regular offers listed on the site. Entering keywords such as " Jimmy Choo bags" brings up everything that is available to browse through. Hundreds of sellers compete for sales so it is usually easy to find a bargain price as well as free postage. Be sure to read the seller's feedback to make sure that their past clients were happy with the service provided.