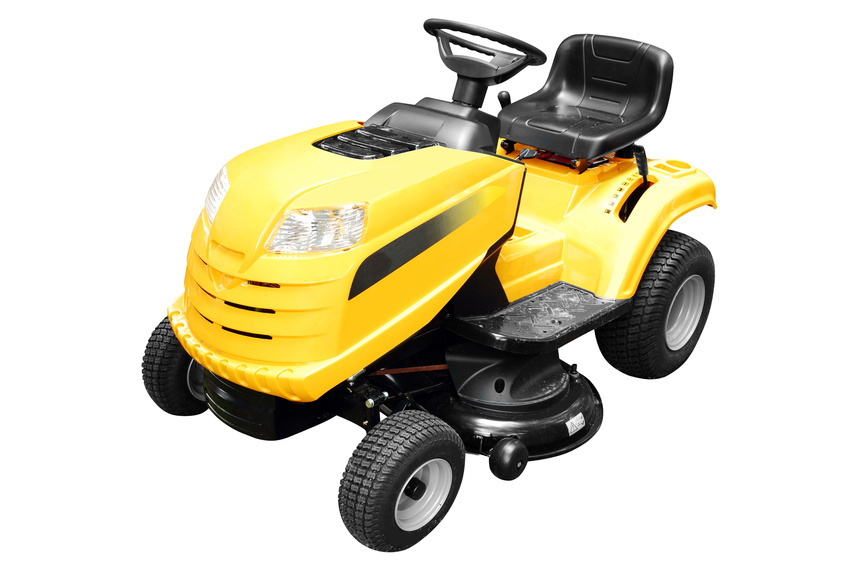 John Deere is a brand that specialises its goods for farmers, ranchers, landowners, builders and loggers. That includes a range of high quality Riding Mowers, which are large mowers suitable for larger lawns and land, where users are able to sit down in a more relaxed fashion, as opposed to tiring yourself out when pushing a mower around.
eBay offers a range of John Deere riding mowers, with various compatibilities and in various conditions, as well as a range of attachments and merchandise to make the most out of a mowing experience. This guide will talk buyers through John Deere's range of Riding Mowers, advise the reader on the most suitable types, and inform them how to buy one successfully on eBay.
Who Is John Deere?
John Deere, an American corporation, is known worldwide, withholding a great reputation for high quality products. John Deere, a blacksmith and inventor built the John Deere business based on commitment, integrity, and innovation, and now the business prides itself on great customer service too.
The John Deere Corporation started in a blacksmith shop, and is one of the largest manufacturers of agricultural machinery in the world. It is also one of the leading manufacturers of construction machinery, like bulldozers, and forestry equipment like harvesters. John Deere Financial is also one of the largest finance companies.
In 2012, it bagged the 97th spot in the American Fortune 500 and 190th in the Global Fortune 500. The John Deere Corporation has a diverse workforce and dedicates themselves to an inclusive environment, from employees to suppliers.
Types of John Deere Riding Mowers
Riding mowers, sometimes referred to as ride-on mower are a popular alternative for large lawns and land. Most riders use a horizontal blade system with multiple blades. A common type of ride-on mower is the lawn tractor, which is designed to resemble a small agricultural tractor.
They are also commonly made with manual transmission and often mount other devices, such as snowplows and front buckets. Some also have grass catchers attached at the opening to collect the bag clippings.
John Deere offers a huge variety of riding mowers, each of which falls into one of three riding mower categories.
Lawn Tractors: John Deere lawn tractors demonstrate ongoing commitment to a premium cut for all lawns. With a mass amount of models, there is something to suit everyone.
X700 Signature Series Tractors: The signature series offers two driving systems, 4-wheel drive and 2-wheel drive, with special Standard Traction Assist foot-operated control to help users get out of tough spots.
Zero-Turn Mowers:Zero turn mowers have high capacity decks and one of the fastest ground speeds on the market, resulting in a better cut in minimal time.
Specifications
Within the three categories of John Deere riding mowers, there are a large number of riding mowers, each with different specifications to suit individual requirements and desires; below is a selection of John Deere riding mowers and their specifications, showing the diversity of their range:
Model

Power

Drive

Edge

Other

D105 Lawn Tractor

13.0 KW

Hydro/Automatic

42inch

Manual power takeoff

D130 Lawn Tractor

16.4 KW

Hydro/Automatic

42inch

2.4 gallon fuel capacity

D170 Lawn Tractor

19.4 KW

Hydro/Automatic

54inch

Cruise control

X300 Tractor, 38-inch Deck

13.8 KW

Automatic

38inch

2 wheel steer

X310 Tractor, 42-inch Deck

13.8 KW

Automatic

42inch

Power steering and power lift

X540 Multi-Terrain Tractor, 54inch Deck

17.5 KW

Automatic

54inch

Single and double bucket holder

X710 Signature Series Tractor

16.4 KW

Automatic

48inch

54inch

60inch

Twin V cool designed engine

X754 Signature Series Tractor

17.9 KW

Automatic

48inch

54inch

60inch

Diesel engine, 4 wheel steering

Z235 EZtrak Residential Zero-Turn-Radius Mower

14.9 KW

Automatic

42inch

7mph ground speed

Z445 EZtrak Residential Zero-Turn-Radius Mower

20.1KW

Automatic

54inch

8.5mph ground speed

Z665 EZtrak Residential Zero-Turn-Radius Mower

20.1KW

Automatic

60inch

Heavy-duty frame, 9mph ground speed
John Deere also offers a range of attachments for various mowing needs, including:
· Utility Carts: These are attached to the back of the riding mower, and are used to carry other materials
· Front Blades: Situated at the front of a riding mower, these create a scissor-like cutting motion for a closer cut
· Box Blades: Used for smoothing and contouring, box blades are attached to the tractor at the three hitch point
· Land Planes: Land planes are multi-purpose tools to help clear weeds from around buildings, fill potholes and help to level gravel driveways
Buying John Deere Riding Mowers on eBay
There are a number of easy steps and important considerations to make when making a purchase on eBay. These include:
· Gathering Information: Before starting an eBay search, gather as much information about the desired purchase. As well using this guide, utilise the information provided on other online sources regarding John Deere Riding Mowers that will fit the specific needs of a buyer/user. Read reviews and even get involved with discussions about mowers to have all the relevant questions answers.
· Search: For John Deere riding mowers, start by selecting the Home & Garden category. Move onto Gardening and then onto Lawnmowers and Riding Mowers. A number of John Deere riding mowers and other John Deere products can be found within this category. In order to sift them out, simply search 'John Deere' in the search box provided.
· Filters: eBay offers a number of filters that cater to factors related to both the product and the way in which it is bought. These filters include:
- Condition: The option to search specifically for brand new, new: never used, used, and seller refurbished items.
- Location: The option to search for items being sold specifically from Australia or items being sold worldwide. eBay also offers the option to search for items within a specific location of a buyer's location.
- Price: For those on a budget, there is an option to filter John Deere riding mowers down to the maximum price one is willing to pay.
· Format: For instantaneous purchases of John Deere riding mowers, use the Buy it Now option, a filter that allows buyers to buy items at fixed costs. To bid on John Deere riding mowers against other potential buyers, use the Auction filter.
· eBay Deals: Don't forget to check out the eBay deals page for additional savings and a number of special offers. Simply select Tools and then Gardening.
· Sellers: If a specific John Deere riding mower catches the eye, before committing to a buy it is a good idea to check out the seller. Determining a seller's reliability is easy with eBay's feedback statistics. The number of negative feedback given and comments made are shown on all user profiles, and within their items listed. Don't be afraid to communicate with a seller directly. Ask any necessary questions via the direct messaging option.
· Payment: Once confident with a buy, transfer monies using PayPal, which is the quickest and safest way to complete a financial transaction. A digital receipt will be sent to buyer and a record of transactions is kept for proof.
· Terms and Conditions: Be familiar with any terms and conditions set out by a seller. Become familiar with eBay's terms and conditions.
Conclusion
John Deere offers a huge range of riding mowers, along with additional attachments for making the most out of a mowing experience. Research all of the desired specifications and bring as much insight to an eBay search as possible. Use eBay's simple search filters and buying options to sift through mowers, whittling down to that once, most suitable and affordable item.
Consider what attachments will come in handy for the requirements and utilise eBay's offer of a range of additional affordable John Deere goods. Once items are found, be confident in the seller to buy with ease.
Once the most suitable John Deere riding mower has arrived, leave honest feedback, reflecting the transaction.