From the desk - Blue Owl Stamps
The Kangaroo and Map series is an ever-popular category of Australian philately with the stamps representing to many people a symbolic break-away from the Crown. It was after all the first Australian Commonwealth stamp series. With the federation of 1901 control of postal services was vested in the Commonwealth of Australia. Much controversy surrounded the issue and it took a further 12 years for the series to come into circulation. The wheels of Bureaucracy turned no swifter back then. Whilst there are no recorded official dates of issue for the various denominations, the dispatch dates from the Stamp Printing Branch in Melbourne are known, therefore giving a theoretical dateline for First Day of Issue of the different values and watermarks. These are confirmed by actual First Day Covers. The earliest known First Day Cover for a Kangaroo issue is that of a Penny Red, 2 January 1913. There are approximately 11 known Covers with this dateline. As you would expect these Covers are highly desirable and keenly sought. They command serious dollars as seen by the example shown here.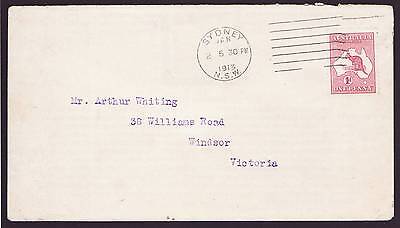 Add a caption
First day of Issue. First Australian Commonwealth Stamp!
Rare First Day Cover
Known as a Whiting cover. This example sold for A$12,300 at the 2007 Shreve's sale in New York from the Arthur Gray collection. Note the date of cancellation (Jan 2, 1913)
Collection Types
Kangaroos can be collected in myriad formats and cater to wide ranging budgets, interests and objectives i.e. frenzied accumulation through to targeted investment pieces. Often one format of collecting transforms, or progresses, if you like, to another. It is a useful exercise to determine where you are at with your collection, be that Roos or any other material for that matter. Are you getting enjoyment and satisfaction from it? If not, why not? Ask yourself where you would you like to go with your kangaroos. Some of the ideas and concepts here may help you get there. Let's look at some of the ways collectors get their Roos together.

The Accumulator: No real strategy, just buy in quantity when and wherever, the criteria generally being price, quality is not an issue other than you can get more if they're rough looking. With every good intention to eventually sort, they are generally put into a shoebox for later on! The more sophisticated accumulator may even put them into a stock-book and loosely sort by colour or denomination, but never watermark! This can be fun and you get to handle many Kangaroos, but unless you progress to a more orderly and refined format you'll never really know what you've got. If you enjoy the thrill of knowing there may be some hidden treasures for you to find later on when you get time, fine, stick with it. Nothing wrong with that! My experience has been that a cross road is often encountered at some point and the Accumulator will progress and decided to put some order to it all OR lose interest altogether and quit. Another scenario goes like this: too many damm Roos to sort, overwhelmed at the sight of the shoebox the decision is made… I'll start again with some Georges, I won't get as many though and this time I'll be more orderly. I'll get back to the Roos later – yeah right… hello!

The Collector: Often ends up with the bored Accumulators' shoe box who has decided not to progress. They have bought it at auction or a Sunday market. Sometimes they become part of an estate sale. A collector will carry out basic soaking and sorting and put order and therefore add value to the Lot. A worthwhile initial objective should be to put together a basic collection of used Kangaroos by Watermark. If the thought of getting the High Values together, these are the 5/-, 10/-, £1 and £2 seems out of reach, don't worry, there are some viable budget options. I'll come to that later.

The Philatelist: A philatelist is a collector who studies his stamps. For example, identifying your kangaroos by their watermarks is the act of a philatelist. The Well is very deep when it comes to the study of stamps and specialist publications are available that will enable you to study Kangaroos in great detail. This knowledge then becomes very powerful when sifting through bulk material. Some plate and watermark varieties can be worth thousands of dollars and to the trained eye are readily identifiable. The Philatelist/Investor:

The philatelist/investor: will target kangaroos that have a long and well documented history of appreciation. They collect and study auction catalogues and realised prices. Their purchases, unless of great rarity will be above average in centring, perforations, gum and general appearance, however, they are realistic in their appraisal and don't chase perfection that is rarely obtainable. Because of their philatelic interest, they may not necessarily purchase the copybook investment kangaroos or pieces, but lean towards their particular bent, knowing the investment should do well anyway. Some examples the Philatelist/Investor may consider are: Essays & Proofs, High Value Kangaroo Stamps & Imprint Blocks, Monogram Stamps & Pieces, the more scarce Plate Varieties and major flaws.

The Investor: May just like stamps and not necessarily be a philatelist. However, they know that quality investment kangaroos have a very good track record of appreciation in value. They will engage a reputable dealer to put together a suitable group with a strict investment bent. The investor may have a wide ranging portfolio: shares, property etc. and has decided to allocate say 5% of his total portfolio into investment Kangaroos. Makes good sense to me! It has become common practice for people with private superannuation funds to diversify into wide ranging investment since the revision in legislation that now allows such types of investments. Stamp dealers are seeing more and more of this type of investor enters the market place in recent years.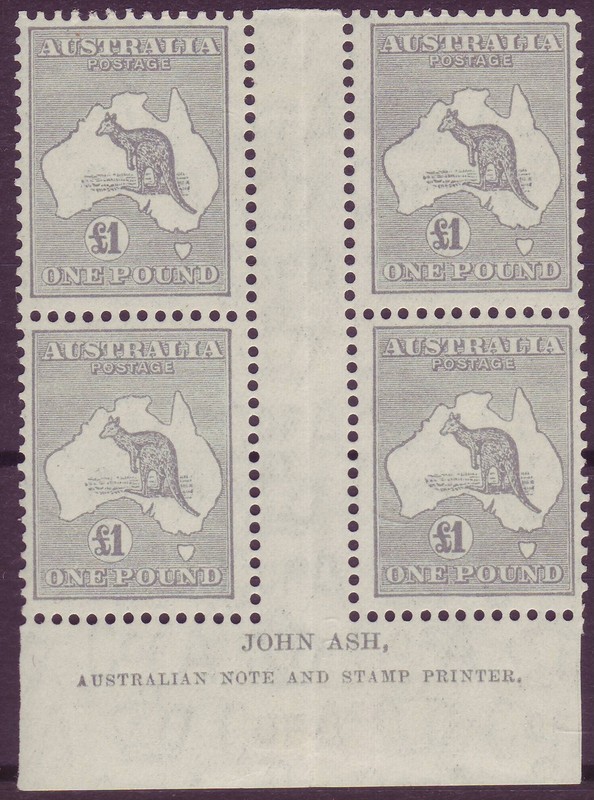 Add a caption
Sold by Blue Owl Stamps in 2008 for $10,000. 2013 catalogue BW 54z. $14,000
Getting started
So let's get started in putting together a sound, attractive and resaleable/trade-up-able set. We'll use Fine Used Grade up to the 2/- values and incorporate some budget options for the higher values (5/- to £2). For the sake of the exercise we'll assume you've got a mass or mess of Roos to sort through, you know a dealer or two you are comfortable with and you are prepared to allocate some funding to the project. No need to rush it, set yourself say a 3 month time frame to complete the collection.

First up you will need a catalogue that lists the stamps by watermark as opposed to a simplified listing, which just lists the cheapest denomination from any of the watermarked sets. Talk to your dealer, they will steer you into what is most appropriate for you. The importance catalogues and philatelic literature play in philatelic pursuits is grossly underestimated.

Identifying the Watermarks
It is vital to identify your Kangaroos by their watermark. This is the starting point and most common format of displaying Kangaroos. The watermark is the faint design in the paper usually visible when held up to light, it is manufactured into the paper and designed in part to discourage fraudulent printing. From a valuation perspective alone you must know your watermarks e.g. the 1st watermark 2/- Brown is valued at $125 as Fine Used (FU) and about $30 as FU in the 3rd watermark!

Hold your stamp up to natural light with the back facing towards you. If you are unable to read the watermark, turn it around with the front facing you. Failing that, try some of these techniques. Just keep moving down the list until it shows itself up:

1. Lay it face down on a black background. This has the effect of concentrating your focus on the watermarked area.

2. Hold with your tweezers close up against a bright globe; don't let the stamp touch the globe though. Turn it around to the other side and try again if you still can't see the watermark.

3. Place the stamp in a clear bottomed tray of lukewarm water, let it soak for a while, then gently rub it between your fingers and thumb to remove any gunk. Place a black stock card under the container and hold the stamp down in the water with your tweezers, with backside of the stamp facing you. The water acts as a magnifier and provides an intense focus. It rarely fails to reveal the watermark. Remember we are dealing with used stamps here. Don't do this to a Mint stamp.

4. Ask someone else to take a look! A different perspective sometimes does the trick. I've embarrassed myself many times using this technique!

5. There are aids you can purchase to assist with watermark detection; some are useful some are not. Talk to your dealer about them. Get a demonstration. You'll be surprised at how quickly you become proficient in the ID process. Having a large Lot to work through is really useful as it allows for comparisons to be made and greatly speeds up the learning process.

Once you've sorted your Roos by their watermarks remove any stamps with tears, creases or thins. Realistically these stamps are worth only 1% - 25% to that of a good stamp and should be stored in your Spares Album. You don't really want to display them in your collection. These Spares can then be traded with your dealer on some better material. He no doubt will know an Accumulator who'll want them.

From the remaining stamps choose the best ones. These stamps are: reasonably to well centred, have full perforations, nice colouring and circular date stamp (cds) cancellations; they are far more attractive and collectable than machine cancels. At the end of the day it is quite simple really – does it look nice!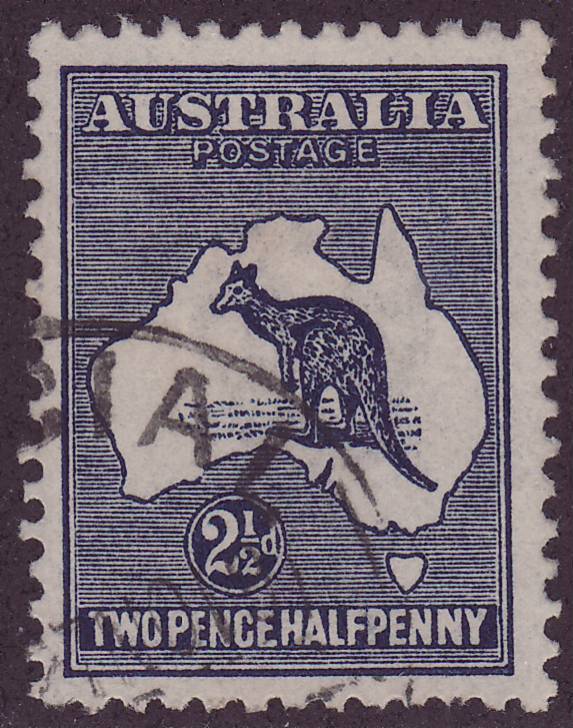 Add a caption
Fine Used Grade (FU) highly collectable. Well centred, tidy corner cancel.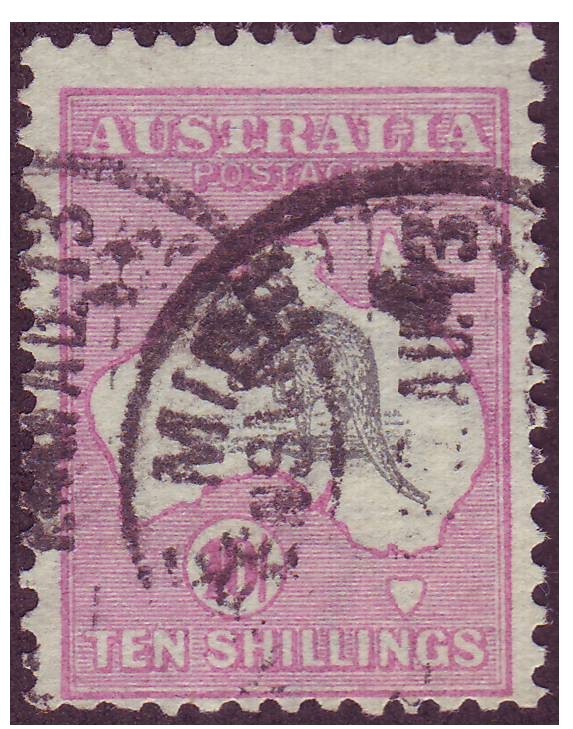 Add a caption
Good Used (GU). You would pay accordingly. Multiple heavy cancels, centred low.
Some budget options for the High Values:
Specimen Stamps The 10/-, £1 & £2 were either hand stamped or overprinted with the word SPECIMEN and made available to collectors at a fraction the price of an original. Specimens range from around 15% to 30% of the cost when comparing Mint Lightly Mounted Specimens against Fine Used regular examples
Telegraph Punctures
These are stamps that have been used in payment for telegraph services. The regulation at the time required that a circular 3mm hole be punched through the stamp with the Post Office's cancellation and date stamp to be clearly shown on the front. They were meant to be retained for a year then burnt under supervision. Clearly that did not always happen and many made their way onto the philatelic market. There are collectors who specialise in Tele Punctures. They sell for around 20% of a Fine Used grade comparative stamp. The specialists in this area know the scarce Post Office date stamps, the less common watermarks etc. It's an area that is growing in popularity and I wouldn't be surprised to see some examples jump notably in coming years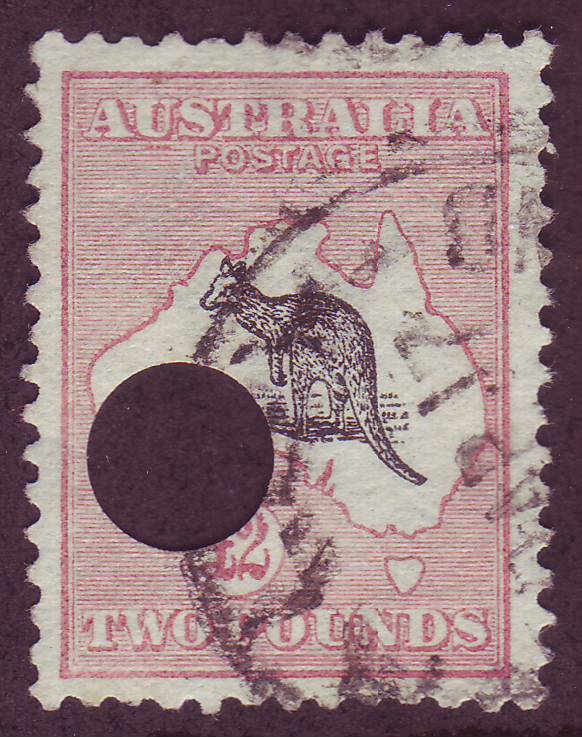 Repaired Stamps
There are some very good and some very ugly repairs! We want only the very good ones. When a repair is carried out on a suitable stamp by an expert, it is very difficult to pick it from the same stamp in original condition. Of course when you turn it over you should then see the repair, but you may have to look closely. Expertly repaired corners, small closed tear repairs and the like have a similar value to Telegraph Punctures. It is a sound budget orientated tactic to include them in your collection. If you decided to upgrade your collection to include original Fine Used high values at a latter date, you will readily be able to dispose of expertly repaired stamps. I find there is a strong market for them. Having some experience with owning repairs can be beneficial to you; you certainly won't ever be fooled if you do purchase material outside of reputable circles, as you will be able to identify repaired stamps immediately.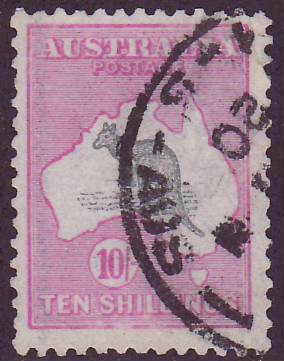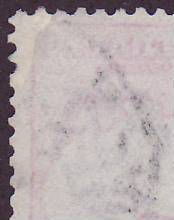 If at this stage you've still got a few gaps, don't worry, you'll know through your orderly work exactly what you are looking for. You could take your spares to your stamp Dealer to trade them in on your missing material.
Displaying your collection
So by now your collection should be looking pretty good. You will now want to present it. It can be for just you to enjoy and appreciate, or you may wish to show other philatelists and collectors, your family and friends, who knows you might even get them hooked! How you decide to display your collection is really only limited by your imagination. Albums and stock sheets are popular. You could get some other ideas from your dealer. If you haven't done so already, you could join your local stamp club and get some ideas from looking at other displays. You could even work towards displaying your collection at club shows. One important consideration when putting your display together is that the stamps be well protected; this becomes even more important if you progress to Mint stamps as you have the gum to protect also
© Jude Koch, 2014. Blue Owl Stamps Pty Ltd
Visit our online webstore (google Blue Owl Stamps) for more articles and view some great stamps. Or feel free to phone (03) 9826 1202, Mob 0400 590 951 or drop us an email with any requirements or questions you may have, or just for a general discussion about your collection. We have much stock that is not listed on our website. Regards, Jude