Buying a wine fridge is a large investment for many amateur wine connoisseurs but its worthy one. Many people get sucked into buying poor quality, cheap wine fridges that end up costing more money in the long run. But how do you select the best wine fridge for you.
Selecting the Wine Fridge To Suit Your Needs
When selecting the wine fridge that best suits your needs, there are four things to take into account:
Capacity - from 46 bottles to 222 bottles
Determine how many bottles you need to store at this very moment and think of how much your wine collection will grow. Many wine lovers tend to buy smaller wine fridges to house their current collection, but it will grow over time. If your budget is limited, Deluxe Products have a range of compressor wine fridges to suit all price ranges. Save money on renting wine cellars or using cheap wine racks to store your red and white wines.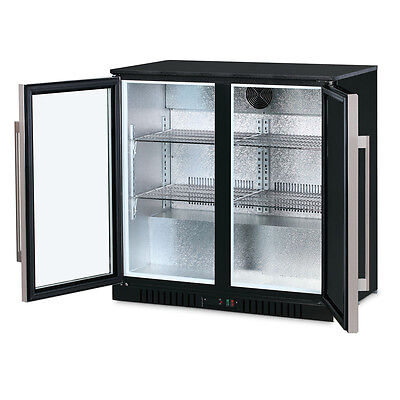 Location
If you intend to display your wine fridge in the bar, kitchen, living area or even garage, consider purchasing a fridge with a stainless steel door frame, glass door and easy to access panel. Deluxe Products's range of wine fridges come in either black or silver finishes and has a variety of glass door sizes so you can either showcase your wines or keep them to yourself.
You can choose from free standing to under bench wine fridges that allow versatility and adapts to your décor.
Temperature Zones
All wine regardless of its variety should be stored at 14 degrees Celsius. You need to consider how much of your wine needs to be stored longer versus how much wine you need 'on call.'
The 54 bottle VinoVault B145S Silver Underbench Wine Fridge considers both your red and white wines with a perfect temperature zone ranging from 5 to 22°C. This little workhorse operates with a 100W compressor which is highly efficient and eco-friendly for peace of mind. We have also included soft internal LED lighting, LED display, auto defrost as standard to guarantee you enjoy your purchase for many years to come
Size Matters
When choosing a wine fridge, you must consider which size is best as your wine collection might increase. Deluxe Products have a wide range of standalone wine fridges and coolers, built in wine fridges, and under bench wine refrigerators. They range from 60cm to over a metre high.
Protect your investments with their quality wine fridges and don't settle for lesser quality.