Broken or missing keyring loop from your remote key?
Designed and Made in Australia top quality Silicone Keyring Loops.
Remote cases are made of plastic and they are prone to breakage especially around the key ring loop. In most cases the key ring loop is the first to give. Majority of the key ring loops are not exchangeable. Fortunately some loops are made separate to the plastic shell and can be replaced with no problem at all. Just follow simple instructions located uner item listings in our store.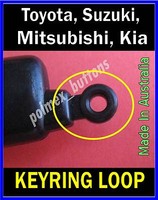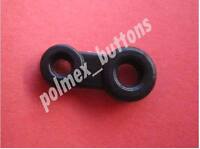 Please Note:

Our Silicone KEYRING LOOPS are made from Medical grade Silicone. The only Silicone that does not degrade over time. They are very flexible and durable and will last for very long time but Some care need to be taken when attaching it to metal rings or other attachments. You must AVOID deep scratches and cuts thru silicone as it will weaken silicone structure and tearing can occur later in already damaged area.