Shoes! shoes! shoes! We love them and can't live without them. Hopefully this guide will help you make the right purchase so that you do fall in love with those to die for heels that you have to get your hands on or your feet in.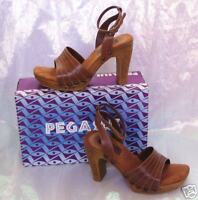 Asking the right questions:
Before you ask any questions read through the listing very carefully. Most sellers will give you all the information you need right there in their listing. If not here are a few questions that could be useful in deciding if those stunning shoes are indeed the right choice for you.
Are the shoes new, if not what condition are they in?
Are the soles in excellent condition?
Is there any scuffing?
What material are the shoes made from?
The next lot of questions you need to ask are very important:
What are the measurements of;
Toe to heel
The widest part of the shoe
The heel
The length of the strap (If it has an ankle strap)
The circumference of the top (if buying boots)
Sizing:
Make sure you know what your different sizings are:
Example: US SZ 6 = UK 4
Just subtract two to from any US size, that will give you your UK sizing.
Australian sizing is the same as the US.
Buying Designer Heels:
When buying shoes that might cost you an arm and a leg, make sure you get what you are paying for. Ask the seller if the shoes are authentic and if they are willing to give you a refund if they are not.
Now for the fun bit: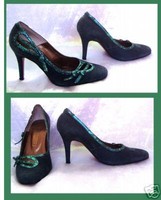 There is an enormous selection of gorgeous shoes on eBay. You can literally shop all over the world in the comfort of your own chair and walk out the door in some of the worlds best designer shoes. So with the knowledge you have just learnt go and buy those stillettos that you have been craving for and be quick before you miss out to some other women who is after your shoes.
"Click on the links below to see some of the nicest shoes you will ever come across."