A good bargain is what brings us all to eBay.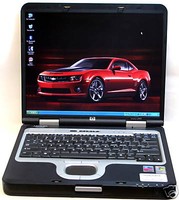 Laptops are no exception. Normally, a decent new laptop will set us back over $1000 easily. However, it is possible to grab a good bargain at a fraction of the cost.
But, there is some reasons for caution. With so many laptops for sale, there is a mix of good ones and there are bad ones, and unfortunately there are scammers.
So, how to pick the good from the bad.
There are two kinds of sellers, the
professional seller
, and a
private or personal seller
. We need two different approach for the different kinds of sellers. Lets see....
First thing first -
Seller's reputation
Scroll through the recent feedbacks, see what other buyers had to say for their transactions.
Private Seller
Check if the seller is selling very often, if so how is his buyer's finding him
See the comments if it makes the seller look honest and in good standing with the buyers. If there were something questionable, would it effect the sale of this laptop in any way?
Professional Seller
Is the seller selling same or similar items often and what did the buyers say about the transaction on the feedback
Check his negative feedbacks if he has any. What went wrong, can this negative comment be of concern to you?
Do a google search with the seller's ID, a truly bad seller will show up in google, and what people are saying about the seller may tell us something new and valuable.
(this is specially handy if you are after a new laptop from eBay)

Item Description
It is understandable that private sellers will not be able to present their item very well, nor have very clean pictures. However, a brief description about the condition and history of the laptop is essential.
Professional sellers however are generally good at presentation, with clean clear pictures and well presented description, but on the down side they may cost you a bit more.
See if they are giving an honest account on the condition of the laptop. For Example: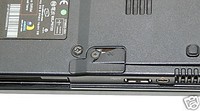 Minor damage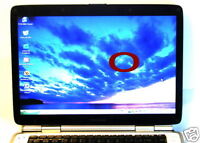 Marks on the screen pointed out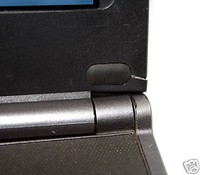 Other Physical Damages shown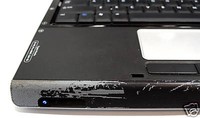 Scratches or Paint Fades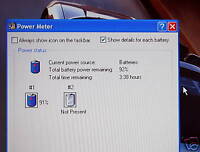 Snapshot of Battery condition
Basically, we like to know upfront if there is any issue with the laptop, to avoid nasty surprises after the parcel arrives. If a seller is being upfront like this, it is a definite plus point.
With a second hand laptop, it is expected that there will be some signs of usage, minor scratches or paint fades. While those are normally expected, physical or functional issues are not pardonable. If you bought a new laptop and there are signs of use, that will not do either, new should be new not ex-demo or shop display. Which brings us to the next point...
Return Warranty
This is where a lot of sellers use a lot of crafty language to avoid taking returns. Make sure to read the return policy before you bid. Even if there may be some manufacturer's warranty left on the system, not many manufacturers will fix a physical damage at no cost.
As for
private
seller it is hard to expect any kind of replacement and refund can be tricky to get. If you are buying from a private seller, ask for
pickup
before the auction ends. Doing a pickup is one of the best thing you can do as far as an inspection is concerned. If there is an issue which was not written on description, you can walk away from that laptop. Not only are you allowed to do so as per eBay policy (Item has to be as per description) but this tells us about something about the seller too, and other issues can be just around the corner.
Manufacturer's warranty
Just because there is manufacturer's warranty does not automatically entitle you to it. For example - Dell requires to know if the laptop was sold, and who from. Records needs to match what is in their system. Even though there may be 6 months worth of warranty left on it, availing it may be difficult without the receipts/paper works.
General Tips
Ask questions
: If you are about to buy an item with fair amount of money, you might as well be certain that your dollars will go the distance. Ask the seller about anything that you are not certain about. Be it features, pick up and payment, general condition and usage history and so forth. If the seller is impatient to write a decent reply, he may have been so describing the laptop too.
See the pictures and descriptions
: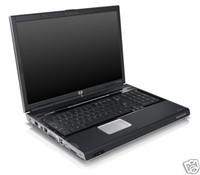 Studio image (from Manufacturer's Website) that makes the laptop look perfect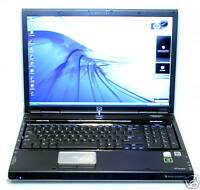 Seller's own photography, imperfect, but true representation of what you are buying
It is permissible that some description comes from others sources like the manufacturer's website or review magazines. But only that on its own is no good, specially for used laptops. The seller has to tell something about the condition of the laptop. Remember, new and old are definitely not the same, and an old laptop can not be sold with new's description.
Look at many Sellers:
Research brings good results, that goes without saying. With laptops in eBay there is a distinct pattern. People generally know what they are after and how much they are willing to pay for it, and generally auctions ends around that marks. Professional sellers are well aware of it, thus they use reserved and unreserved sales depending on which is better for them. Let a few auctions end under your watch. You will ses this pattern too. Then its a matter of making up your mind about how much you are willing to pay for a laptop, and what are the minimum specifications you are willing to buy. Then grow your watch list with laptops that you think you may be able to get for the price you have in mind.
Bid early or Late:
The best idea is to bid as late in the auction as possible. Like at the last 10 seconds with your maximum agreed price (sniping!). If you are out bid don't worry there are plenty more to try on. The other technique is that you can bid with your max bid as early in the auction as possible. What that will do is, raise the price as anyone else bids on it. Generally a higher running price deters many followers of for the auction, and hopefully newr the end there will be less number of people to bid. This can be useful if you can not be there to bid at the last moment, but the down side is that you can only do this with one item at a time, unless you want to win more than one laptops. Bid early or late, but ideally there should be only one bid.
Accessories:
Make sure to check that the sale includes at least the charges if not anything else. The minimum is the laptop and the charger. Recovery discs are the next essential. A bag is great, as laptop bags costs more than ordinary bags, and in the long run if you are going to be usgin the laptop on the go, a bag is cruicial. Keep a margin of $50 for a new bag with the laptop, unless the seller is already offering one. Manuals, and other accessories are welcome, but dont let the little things distract you from main thing. Many sellers throw in a lot of goodies like USB Hubs or pen drives, etc, to make it look like a lot is on offer. But, value only on the laptop, leave the extra as extra.
After receiving
- After you receive the parcel (or at inspection as possible) do a quick check on the laptop of the following:
Physical condition as described or not
Check if all the features are functioning normally

All accessories
Loaded software

Charge fully and then leave a DVD running and see how long the battery lasts
Darken the screen (windown xp screen saver will do) and see if there are any dead pixel
Check if the configiration matches that of description
If the laptop was new see if the serial number is intact (otherwise raise alarms - serial tampering is not good to say the least)
These tips should help you to some degree in buying a reliable laptop, however, research is the best thing to do.
All the best with your laptop hunt.