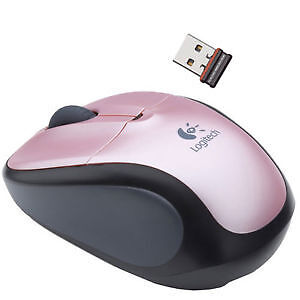 Upgrade your laptop with a new video card, sound card, burner, Bluetooth adapter, memory, mouse, or even a new motherboard. You'll find a large selection of laptop parts and laptop accessories that'll help you get the most out of your laptop on eBay.


Optimize Your Laptop's Memory

As you run more games, videos, and applications on your laptop, you may find you need more random access memory (RAM). But how much memory do you need exactly?

Premium RAM will often come with a lifetime guarantee. Generic modules will often have a one-year warranty.

Types of RAM

Consult your laptop's manual and make sure you purchase the right type of memory for your laptop:

SDRAM: New laptops no longer use SDRAM (Synchronous Dynamic Random Access Memory), but many older machines can benefit from an SDRAM upgrade. Buy the SDRAM that fits your motherboard, either 100 megahertz or 133 megahertz. You will find the exact specifications in your laptop manual.

Double Data Rate SDRAM: DDR SDRAM allows memory to deliver data to the computer processor twice as fast as SDRAM.

DDR2 SDRAM: DDR2 SDRAM has a faster clock speed than DDR SDRAM. DDR2 also has other tweaks to make it work more reliably.

Make sure you buy SODIMM memory designed for laptops, which is smaller than the full-size DIMM memory used in desktop PCs.


Improve the Functionality of Your Laptop

Many new laptops come with CD-ROM drives and DVD+RW drives. But if your laptop doesn't, purchase an internal drive compatible with your hot swap bay or get an external drive. Name-brand drives with a solid warranty typically offer the most reliability.

To find out if a drive will work with your laptop, write down information about your laptop's processor, processor speed, memory, and available hard drive space. As you shop, read the descriptions in item listings and make sure your laptop meets the drive's minimum requirements to work.

Buy quick laptop add-ons

PCMCIA cards that fit into an open laptop expansion slot and plug 'n' play USB adapters and FireWire adapters allow you to add functionality to your older laptop without cracking your case. Laptops running the latest operating systems should recognize your add-ons immediately and require minimal software configuration.

Add FireWire: PCMCIA IEEE 1394 (FireWire) cards and FireWire adapters enable your laptop to handle high-speed data transfer from your MP3 player, camcorder, and other digital devices.

Upgrade to USB 2.0: Older laptops only have USB 1.1 ports. Add a USB 2.0 adapter to get faster data transfer rates from your digital camera, camcorder, and other digital devices.

WiFi: WiFi cards and WiFi adapters allow you to surf the Internet on wireless networks.

Bluetooth: Add short-range networking capabilities to your laptop with a Bluetooth USB adapter so it can communicate with your Bluetooth-enabled PDA, cell phone, desktop, and more.

Ethernet: Take advantage of DSL or plug your laptop into your corporate network with an Ethernet adapter. Buy your own Ethernet cable so that you can work on the road.

Memory card readers: Get a memory card reader that can transfer information from xD cards, SD cards, CompactFlash Memory Cards, and Sony Memory Sticks to your laptop.


Upgrade With a Video Card or Sound Card

Edit videos, view MPEG-2 clips, watch DVD movies, or play 3-D games on your laptop with help from a video card. Video cards process image data and output it to your laptop monitor. When choosing a new video card, first read your laptop's manual to find out which video cards it will support. Then evaluate video card features.

2-D video cards versus 3-D video cards: If two-dimensional images are good enough, select a low-cost video card that supports 2-D images. Otherwise, opt for a 3-D video card. The best video cards show crisp, clear graphics with realistic shadows and surface textures.

PCIe video cards versus AGP video cards: Your laptop's motherboard will usually only be compatible with one type of video card, so check out your expansion slot before you buy. AGP video cards fit into AGP slots and PCI Express (PCIe) cards fit into PCIe slots.

Step up laptop sound

Internal sound cards and external sound cards that connect to your USB port or FireWire port output audio from your laptop computer.

Jack sensing: When enabled, jack sensing allows a sound card to quickly detect and assign audio to devices plugged into each port.

Musical instrument digital interface (MIDI): Most sound cards support MIDI. Musicians should also check if the sound card's drivers support audio stream input output (ASIO), which ensures that sounds are heard exactly how and when they should be heard.

Duplexing: For home recording, duplexing lets you play back data and record at the same time, or play audio on your laptop from multiple programs simultaneously.


Understand the Motherboard

Your laptop was designed to hold a specific motherboard (mobo). When you want to replace it, search out the same make and model laptop you have on eBay.

The motherboard contains your computer's processor, memory, expansion cards, and external ports. Essentially, it is your computer's brain. The motherboard lets your operating system communicate with peripheral devices, such as the mouse, and it sends instructions to all the laptop's internal components.

The biggest differentiator between motherboards is the processor they support. The strength of the processor is indicated by a figure in gigahertz: the higher the number, the more powerful the laptop.

Other useful features include expansion slots for sound and graphics cards and memory module slots. Be sure your motherboard will support hard drives and CD-ROM drives and offers the necessary connections for peripherals such as your printer.


Get Essential Laptop Accessories

To protect and transport your laptop, consider a laptop case. Excellent choices are available from Samsonite laptop bags, Tarqus laptop cases, and others.

Remember to buy laptop batteries for your laptop as well. Make sure the laptop battery conforms to the specs of your particular machine. For example, the Hewlett-Packard Lithium-Ion battery works only with HP Pavilion and Compaq Presario series notebooks.

Many people find they're not happy with the navigational mouse on their laptops. If so, consider a smaller mouse made especially for laptops. Great options are available from Dynex, Kensington, and LogiTech.

To keep plugging away at all hours, consider a laptop light. Some laptop lights offer up to eight hours of continuous light, letting you work or play wherever and whenever you'd like.


Find Laptop Parts & Accessories on eBay

Once you know what type of laptop parts or accessories you want, go to the Computers & Networking portal, click Laptop Parts & Accessories, and start searching for items on eBay.

Categories: The Categories list on the left side of each page will help you narrow down listings by item type. You'll find links for motherboards, batteries, adapters and chargers, and more. As you dig deeper into the site you'll also be able to narrow down your choice by brand.

Keyword search: Search eBay listing titles for specific words. For example, if you want to find an Ethernet cable, type "Ethernet cables" (without quotation marks) into the Search box. Click "Search title and description" to expand your results. Visit eBay's Search Tips page for more tips on searching with keywords.

If you can't find exactly what you want, try shopping eBay Stores, tell the eBay Community what you want by creating a post on Want It Now, or save a search on My eBay and eBay will email you when a match becomes available.


Buy Laptops Parts & Accessories With Confidence

Before making your purchase, make sure you know exactly what you're buying, research your seller, and understand how eBay and PayPal protect you.

Know your purchase

Carefully read the details in item listings.

Figure delivery costs into your final price. If you spend a lot of money, make sure the seller will insure the item when it ships.

If you want more information, ask by clicking the "Ask seller a question" link under the seller's profile.

Always make sure to complete your transaction on eBay (with a bid, Buy It Now, or Best Offer). Transactions conducted outside of eBay are not covered by eBay protection programs.

Never pay for your eBay item using instant cash wire transfer services through Western Union or MoneyGram. These payment methods are unsafe when paying someone you do not know.

Know your seller

Research your seller so you feel positive and secure about every transaction.

What is the seller's Feedback rating? How many transactions have they completed? What percentage of positive responses do they have?

What do buyers say in their Feedback? Did the seller receive praise?

Most top eBay sellers operate like retail stores and have return policies. Do they offer a money-back guarantee? What are the terms and conditions?