BOVINE LEATHERS

Bovine leather is leather that is made from cow skin, bull hide, calf skin, steer hide or any other closely related animal. The following are several different types of leather that fall under bovine leathers, which are suitable for making bags, suitcases, clothing, furniture, belts, watch bands and other leather products.

Cowhide leather
Cowhide leather as the name suggests is produced from a cow's skin. It is the most commonly used type of leather worldwide as it is affordable and reasonably priced compared to other types of leather. Cowhide leather comes in different types of textures and quality. It is durable, supple, breathable and easy to maintain. It is not prone to staining, dirt or cracking.

Another wonderful aspect of this leather is that it maintains its integrity, embracing the shape of the wearer making it more comfortable to use on a regular basis. Cow hide leather also comes in a variety of colors as it can be dyed. It is water resistant and has insulation properties.
The best cow leather is full grain cowhide from top ten percent of available product. Selected for quality, strength, character and grain. Skins allow natural markings and character to show through. The best full grain cowhides are generally much cleaner with minimal or no scarring. This results in products of extremely high quality.
Calf Skin Leather
This is a kind of leather obtained from the skin of a young cow. It known for its softness and normally will feel very soft and smooth to the touch. Although it is finer than hides of older animals, it is durable and does not graze easily because of its fiber structure which is very dense, and stronger than that of cow hide. Calf skin leather can be polished to a high gloss and is available in a range of colors. It used for crafting high quality watchbands and other leather products. An amazing characteristic of this leather is that if it is scratched, one can fill in the scratches with a leather conditioner.
Buffalo Leather
Leather made from Buffalo hide is strong and although most people tend to assume that it is much tougher or thicker than cowhide, this is not the case as both leathers have similar properties. Therefore, you will find that buffalo leather is quite soft and supple. It is also resistant to abrasion and scratching while at the same time providing comfort due to its softness.

A distinct difference between cowhide leather and buffalo leather is that the latter has a more distinct hide grain. Buffalo leather is suitable for clothing, and accessories such as watch bands and belts. Genuine buffalo leather is a product with unique features. It has a natural surface structure, is strong and durable, yet flexible at the same time.

Deer Skin Leather
Deer skin is extremely soft and supple. Wearing a timepiece with deer skin leather straps will feel extremely soft and comfortable. It is also used for making garments, accessories and footwear.
Moose/Elk Leather
Moose leather is one the softest leathers. Elk leather is hard-wearing and weather resistant. Moose / elk skins are very pleasant and soft to the touch. Moose and elk leather used to manufacture our products is especially selected from the highest quality Scandinavian moose / elk hides. Tanning applied to elk / moose leather enhances the natural beauty of the skins. Moose is the king of the forest and arctic circle. Products made on moose leather are ones of the most exotic.
Moose leather products are being limitedly exported to Europe, Americas, Japan, Australia to certain boutique shops only. Moose / elk species used to manufacture goods are neither endangered nor threatened species.

Cowhide Embossed With Other Leather Grains
This type of embossing is done using leather grain also referred to as bycast leather. Cowhide leather can be embossed with alligator grain, ostrich grain and other types of grains from various animals. This inexpensive leather is pliant and durable and it is suitable for watch bands, belts and clothing.
AVIAN LEATHERS
Ostrich Leather
Ostrich leather is considered to be one of the finest quality leathers. It is durable, pliant and very tough. It is resistant to drying and cracking since the ostrich hide is rich in natural oils. It also has a unique pattern which distinguishes it from other avian leathers. For years, ostrich leather has been used for creating handbags; despite that it is also used for making other leather products such as wallets, watch bands, upholstery, shoes, and jackets.
Ostrich leather offers itself as one of the toughest, but most pliable skins in the world. Full of natural oils, ostrich leather resists drying, cracking and stiffness. No other leather in the world can compete with the unique quill pattern the ostrich leather bears. This, in itself, makes it one of the most expensive leathers in the world today.
Distinctive and comfortable ostrich leather items are attributes of establishment, wealth, recognition. Elegant and classic they've been in fashion for the last fifty years.

Rooster Leather
This rare and beautiful leather resembles snake skin in many ways. When we think of leather goods, chances are we don't think chicken. Well, all that looks set to change. As improbable as rooster leather sounds it's as thick as emu leather and can be used to make a range of items from watch bands to shoes.
The products made of genuine chicken leather, are very distinctive providing a versatile and elegant skin for exotic leather products such as watch bands, belts, wallets, etc. Rooster leather is beautiful and durable and used to make luxury goods in some of the richest countries in the world.

PORCINE LEATHERS
Pig leather
Pig skin leather is as thick as cowhide leather. It has a soft and supple feel and it is very durable. Additionally, pig skin is smooth, flexible and comfortable. It is also water proof with a high concentration of lanolin to keep the watch band soft after getting soaked. Pigskin is used for making watch bands, shoes, jackets, belts, handbags and saddle seats.

Peccary Leather
Peccary leather has all the features of pigskin, but is softer to the touch. It can have suede-like characterists. It is used mainly for purses and watch bands.
Peccary leather comes from South and Central America. Peccary skin is becoming widely used in fine leather works due to the excellent results obtained with it. Peccary leather is chrome-tanned, washable and durable. Peccary leather is used for making high quality garments and shoes.
Products made from peccary leather are soft, strong, supple and warm, considered to be the most exclusive and expensive sort of leather.
REPTILE & AMPHIBIAN LEATHERS

Leathers from reptile and amphibian skins are exotic, rare and expensive. They are used in clothing, footwear and accessories such as watch bands, belts and wallets. The following are several types of leathers that fall under this category.

Lizard leather
Lizards can be found in any part of the world and even though there are numerous species, the most commonly used lizard skin leather for making leather products and accessories comes from the iguana, ringtail and teju. Watchbands made from this leather are comfortable and stunning. Lizard leather is durable, supple and ages very well maintaining its beautiful appearance. It also comes in varying colors and items made from this exotic leather are quite expensive.
Lizard leather, a distinctive skin in fashion styling combined with extraordinary quality construction. Lizard leather provides a versatile and elegant skin for exotic leather products such as watch bands, belts, wallets, etc.
Lizard leather is beautiful and extremely durable. The skins are used to make luxury goods.

Crocodile Leather
Crocodiles are not reared in large numbers like alligators and it is for this reason that leather made from crocodile skin is not readily available making it extremely pricey. This leather is very strong, durable and comfortable. Products made from crocodile leather include, belts, shoes, watch bands, wallets, jackets and much more.
Crocodiles are farmed for their leather, therefore, their use for leaher products is allowed by Convention on International Trade in Endangered Species of Wild Fauna and Flora (CITES) to trade crocodile products to global market.
Alligator and crocodile leather products are hand made and feature outstanding qualities.

Alligator Leather
Most alligator skins are got from farm raised alligators. This leather is similar to crocodile leather in terms of properties and quality. It is tough, strong, and flexible. It is available in an assortment of colors and you can be guaranteed that it will not lose its sheen. Watch bands made from alligator leather are quite fashionable giving your timepiece an elegant sophisticated look; however, the cost of the leather will probably burn a hole into your pocket.

Snake Leather
Snakeskin leather comes from various types of snakes such as python, anaconda, rattlesnake and watersnake. Python skin is the most durable of all the snakeskins and python watch bands are quite popular. Naturally the color of a snakeskin is a mélange of white with black or brown colors. However, snakeskin can be dyed to various colorations and although the natural color of snakeskin turns yellow with age, dyed python leather maintains its coloration. Python leather is most suitable for watchbands, clothing, belt and other leather products. Snake skins, exotic, durable, and magnificent. Snake leather is one of exotic leather products available. Snake leather requires special care to maintain it.

Toad / Frog
Toad and frog skins have similar properties. They are durable and flexible. They retain these qualities even after the tanning process. It is used for crafting watch bands, belts, wallets, and briefcases just to name a few. Toad leather products are exclusive, luxurious and unique.
The skin of the toad / frog is durable and flexible. After the tanning process it retains these qualities but also becomes softer and more supple. It makes up into excellent leather goods. Toad and frog leather products - exclusive, unique, luxurious and exotic. Products made from genuine toad and frog skins with the sophisticated dyeing and tanning process. It is being exported now to Europe, USA, Japan and other countries to certain exclusive boutique shops only.
PISCEAN LEATHERS
Piscean (fish) leathers are produced from the skins of underwater animals such as eel, fish, and shark. Some of the skins are exotic as they are hard to get.

Eel Leather
A majority of eel comes from the Philippines and Korea. It is edible for human consumption and a delicacy in some Asian countries. Eel skin is quite thin and fragile and susceptible to peeling. Therefore, it is recommended that this leather be used for watch bands that are not prone to abrasion. It also comes in a variety of colors.
Eel is an exotic skin used for luxury fashion items and accessories. Highly prized for its beauty, eel leather is very smooth in touch and has elegant horizontal pin-stripe like patterns.
Eel skins are not taken from endangered species. Eel skin leathers, called the "Silk of the Ocean", combine a colorful thin silky texture and durability.

Shark Leather
The skin of a shark very rough to the touch, but the leather made from shark is silky smooth. The texture has a speckled kind of effect that is most appealing to the eye. It is long lasting and resilient to abrasion. There are different types of shark skins, some are rigid and others soft and flexible. Sharkskin watch bands are comfortable and water resistant; therefore, you do not have to worry about the leather getting stained by water.
High quality handcrafted exotic leather products, made from the finest Shark Skin are now available in the market. Shark leather is one of the toughest leathers known to man. By various calculations it has been assessed at from 7 to 11 times stronger than cowhide. Products are made from genuine shark skin with the sophisticated dyeing and tanning process. All of shark leather products are from shark species neither endangered nor threatened species.

Stingray Leather
Stingray skin has a unique gravel-like texture. It is difficult to work with as it is extremely tough; however, it is one of the most abrasion resistant leathers there is in the market today. Stingray leather is also water proof and therefore is suitable for crafting watch bands for timepieces designed for diving, snorkeling and any other underwater activities.
Stingray leather creates a wide new range of possibilities for your original designs for wallets, belts, shoes, watch bands, garments and other leather accessories.

Stingray leather will endure a much longer life than you may have come to expect from ordinary leather products. You need not worry about moisture damage to this handsome marine leather portion of your accessory, and no special cleaning is required. No solvents are required to clean stingray, simply wipe occasionally with a damp cotton cloth to maintain its natural radiance.
Fish Leather
Fish leather is particular stronger than ordinary leathers because it has a cross-fibre makeup. Its durability makes it suitable for footwear, bags, and leather accessories such as watch bands and belts. Fish species used include cod, salmon, tilapia, and perch just to name a few. Fish skins, exotic, durable, and magnificent. Fish leather is one of most exotic leather products available.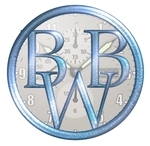 BargainWatchBands - Visit our Ebay store