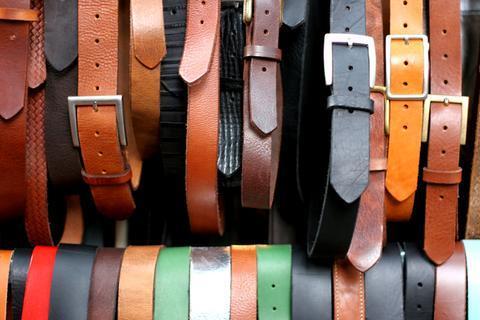 Over the years, belts have become more than just accessories to keep your trousers up. They have become an integral part of your style. Wearing the right kind of belt can add that personal touch, help distinguish your top half from your bottom half, tie your look together, and much more.

With this in mind, there are several things you need to consider when choosing the right belt to add to your wardrobe accessories. Don't worry, we're here to help you out.
Sizing.
Belt sizes are often indicated in inches or centimetres. What does this actually mean? This size is measured from the buckle to the mid-hole. Belts should be fastened in the mid-hole, the other holes are meant to give allowance for the natural variations in waist size we all go through.
Formal belts.
When choosing a belt to match your wardrobe, the key word is contrast.
When wearing your tailored trousers and suits, a completely understated formal belt is a perfect match. You want a belt to discreetly finish off your look and play a supporting role to your outfit. It shouldn't take centre stage.

A formal attire's main goal is to advertise yourself. Wearing loud and distracting belts can ruin the 'product'. Stay away away from belts that take too much attention. Make sure your belt and shoes match.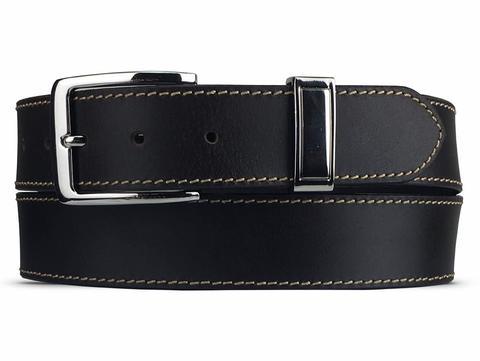 As far as straps go, we recommend you limit your choices to leather grain or patent finish. You can go for subtle pattern, such as a fine weave. Don't go overboard. Avoid contrasting stitching for your casual wear.

For an even more polished look, stick with the same metal finish throughout your hardware selection. This includes watches, jewellery, belt buckles, and more.
Casual belts.
Casual belts can come in different widths. Generally, thin belts go with skinny jeans, while wider belts can be worn with casual trousers like jeans, chinos, and shorts.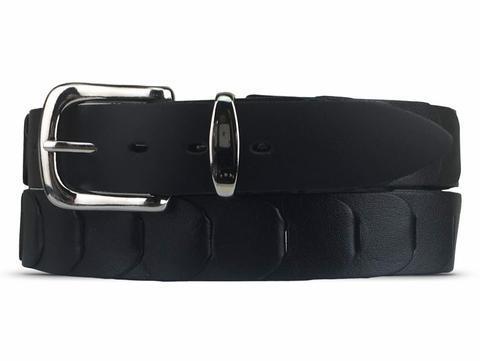 You can be more experimental and show a bit more of your personality with your casual belt. However, there are still some guidelines we recommend you follow:
Either the strap or the buckle can be unusual, unique, or loud. Never both at the same time.
You don't have to match your belt with anything. In fact, matching shoe and belt combinations can appear contrived when it comes to casual wear. Stay away from conflicting branding.
Think twice about getting a belt wider than 4cm. "Will this pass through the loops of my trousers?" "Is this really necessary?"
If your trousers have a branded tag on the waistband, your belt should cover it.
With such a wide variety of casual belts available, there's no excuse to wear your formal belts with a casual look. Take your pick from woven leather, fabric webbing, exotic skins, embroidered, printed straps, and more.