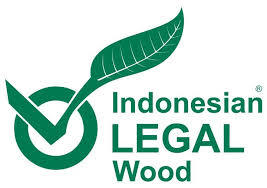 Where Does our Merbau Come From?
Merbau (also known as Kwilla) is the timber derived from Intsia bijuga, a flowering tree native to the indo-pacific area.
Our Merbau timbers are legally logged and carved into its designated decking size.
We monitor the quality of our decking on a full-time basis, checking through every step of its manufacture process.
The finished products are then filtered to weed out any pieces that doesn't meet our standards.
Why Choose Merbau for Decking?
Merbau Timber is popular in its use as flooring and structural elements, in Australia and around the world.
This is due to the its outstanding durability and aesthetic quality.
Merbau is one of the rare timbers that can resist fungi and termites. It also withstands strong physical contact as well as the effects of weathering from the harsh Australian sun; making it ideal for an exposed outdoor deck.
It's rich reddish brown tone radiates a quality, adding the aesthetic appeal of natural hardwood. The value of the property, would have no choice but to soar.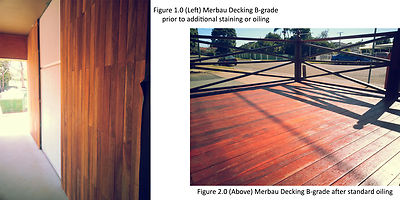 Difference Between A-grade and B-grade Merbau Decking
From many building material sources, B-grade is classified as "seconds", or rejects, where timbers may be naturally warped, have inconsistencies in dimensions, existence of pinholes (bora holes) or colour variation. Generally speaking, the term "b-grade" will be followed with a negative connotation.
However, with the B-grade Merbau Decking we supply in IKAHOUSING , we set the highest standards to eliminate the negative stereotype of the B-grade Merbau to make it absolutely close as possible to the A-grade standards .
During the manufacturing process, we hand select only the finest pieces of timber that are straight, contain no bora-holes and perfectly to size. A system identical to the filtration of A-grade pieces.
The only inconsistency would be some slight colour variation, and B-grade timbers may contain lighter colours(see Figure 1.0 below). We try to eliminate this inconsistency as much as possible by applying a water based stain during manufacture (which does not any restrictive effects). Nevertheless, the deck will look very consistant once applied an additional stain and/or oiling (see Figure 2.0 below).
What we will guarantee is satisfaction and quality. See the products yourself in our warehouse!