Little Australian girls, and those that buy their clothing for them, are spoilt for choice when it comes to fashion. Take a look at all the delightful girls designs available online...and check out all their Mums just wishing those designs were available in their size! Until recent times, in terms of quality and quantity, Aussie boys have not been so well outfitted. MIDA, a fashion trend-setter in so many ways, is doing something to change that.


From eBay To Your Boy
Since 2009, MIDA has been designing high-quality and trendy clothing for Australian boys, including pyjamas, jeans and pants, tops, hoodies and hats. We used eBay as a vehicle to start selling our premium threads for young men – and we soon realised that we could also use our online customers to act as a massive focus group! MIDA constantly researches and trials new designs on eBay, asking buyers what they want, and what they think. Our clothing is fashionable yet functional, high quality yet affordable, because of our ongoing eBay research. On behalf of well-dressed boys, and their parents Australia-wide...thanks for your opinion!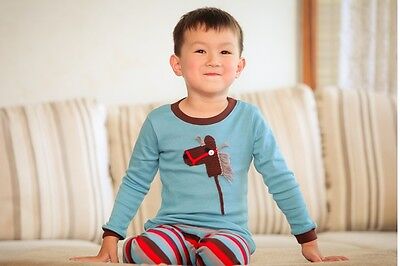 Rather Superior But Surprisingly Affordable
Featuring exclusive fabric prints from leading Australian designer, Saffron Craig, and designed to match Australia's unique climate and environment, MIDA is superior clothing in many respects. Boys will be boys, and indulge in a little rough and tumble, even while wearing their Sunday best. So, the fabric we use is comfortable and durable. It's top quality, it feels good...and it lasts. Which makes MIDA clothing very affordable. And as it is designed with other Aussie brands in mind, MIDA is perfect if you want to mix and match with other labels. We may be superior, but we're not afraid to mingle with other labels!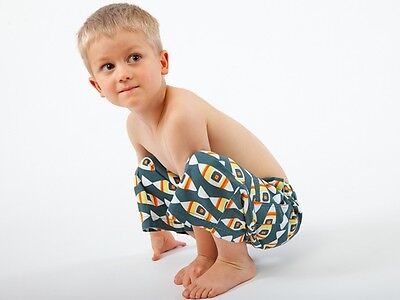 The Perfect Fit
Buying boys clothes in the right size can be a tricky business, especially when buying online. We've made it easier for you by aligning our sizes with familiar Aussie brands, such as Target. You'll get the fit right, and you'll get the look right too. Little boys may be made out of frogs and snails and puppy-dog tails, but MIDA will make them look like very stylish creatures at the same time. Don't take our word for it...check out the
reviews
and get your little Aussie blokes into some big Aussie fashion.