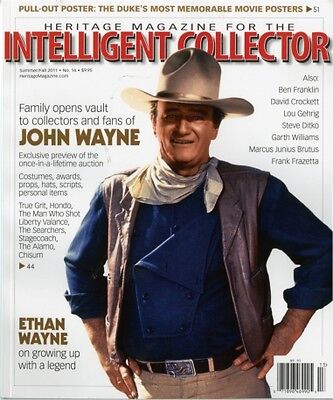 "New" / "Near Mint"
-- The magazine as it appears when it is originally for sale on the newsstand. If it comes in a sealed bag, it has never been opened. The magazine has been stored properly and has never been read; there are no creases in the spine, cover, or interior pages, and there are no finger indentations in the cover from people leafing through it. The magazine has never had a mailing label or price sticker removed. The magazine contains all original inserts, such as maps in a National Geographic, or the DVD in Total Movie.
"Like New" / "Fine"
-- The magazine has been read, and may have minor shelf wear and small creases in the spine. Small finger indentations may be present on the cover from reading, but there are no major creases detracting from the cover, and there are no missing or torn pages. The magazine may have a price sticker, but not a subscription label. The magazine has no writing or marking in it, and no water damage or stains.
"Used" / "Good"
-- This may be a recent subscription issue with a mailing label, or a second-hand copy you picked up at a used book sale. The cover may be slightly worn with small creases and finger indentations, and there may be residue from a price sticker being removed, but all pages are intact. Specify if any inserts have been removed.
"Old" / "Fair"
-- This magazine is worn, faded, creased, maybe with some small rips and water damage, but still basically intact. It is in readable but not collectible condition, and all pages are present. (If an insert or centerfold has been torn out, specify if it is included or missing.) This is a complete issue for those who just want to read it, not to save as part of a collection.
"Damaged" / "Poor"
-- The magazine has been mutilated. The cover or interior pages are ripped, coupons have been clipped out, someone has written their name on it, or filled in the crossword puzzle. The magazine is not complete, and is only useful for those looking to further cut it up for their celebrity photo scrapbook clippings. (Specify which photos/articles are still intact.)