We are proudly the Largest Range of Australia
Owned
and
Made
Magnetic Therapy Products.
My Wife Jannese has been manufacturing and selling Magnetic Products for well of 30 years now. I came on board as part of the family business over 10 years now.
You may have seen displays in you local shopping centre selling a wide range of Magnetic Products well that was perhaps me or one of my 50 staff at the time. But today we have scaled our business back to a small family company where we work from home. I still regularly talk at groups on the Magnetic Underlay and Magnetic Therapy Products

Centro Shopping Centre Gympie 2006
Jannese and I done the courses and read all the books on Magnetic Therapy. But it is the experience of dealing with thousands upon thousands of customers that has provided us with the wealth of experience that we can not hand on to you the customer.

We would love to talk to you personally about magnetic pain relief, so feel free to ring us for your free consultation.


Cameron at Emerald Field Days.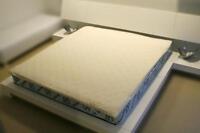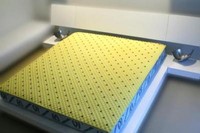 WE ARE PROUDLY AUSTRALIAN MADE & OWNED